GOP Strategist Steve Schmidt Berates Trump's 'Ignorance' at G7 : 'He Beclowned Himself'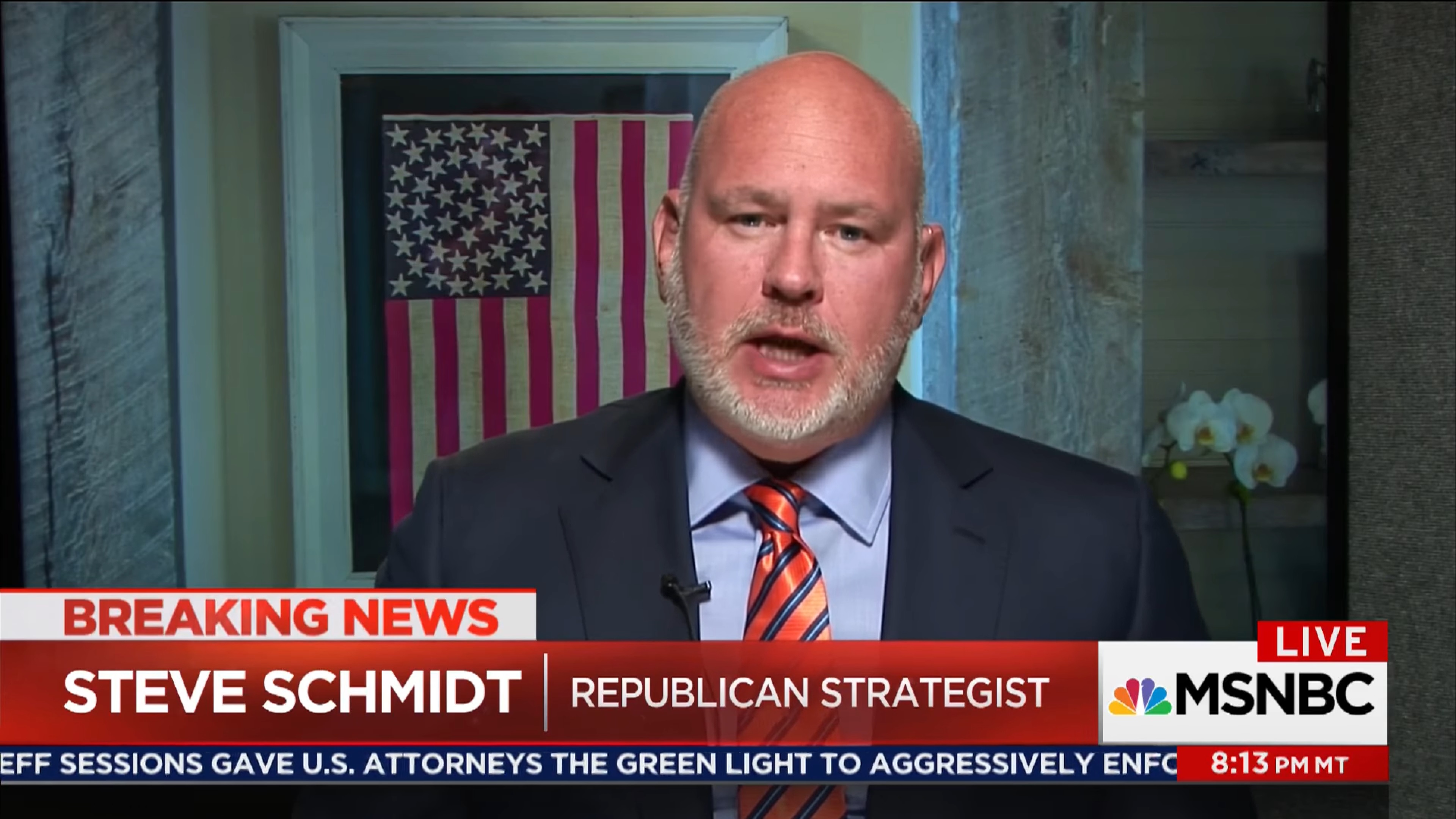 GOP strategist Steve Schmidt railed against President Donald Trump's actions at the G7 summit, berating everything from his behavior to his appearance.
In the remarks tweeted out Sunday, Schmidt said the president looked "slovenly," bashing him for "his unpreparedness, ignorance and arrogance," adding that he "beclowned himself."
TRUMP disgraced the Presidency and the United States at the G-7 summit. From his slovenly appearance to his unpreparedness, ignorance and arrogance, he beclowned himself. The Republican majority is filled with cowards who are servile supplicants to the most unfit POTUS ever

— Steve Schmidt (@SteveSchmidtSES) June 10, 2018
Scmidt is a former aide of Sen. John McCain (R-AZ) and routinely appears on MSNBC as an analyst.
His fiery statements add to mounting criticisms of Trump for his controversial actions during the summit, which include refusing to sign a statement agreed upon by the leaders, then skipping out of the meetings before they had even ended. On Saturday, Trump launched an attack on Canadian Prime Minister Justin Trudeau via Twitter, calling him "weak" and "dishonest," prompting backlash from politicos and the media.
[Image via screengrab]
Follow Amy Russo on Twitter: @amymrusso
Have a tip we should know? [email protected]
---