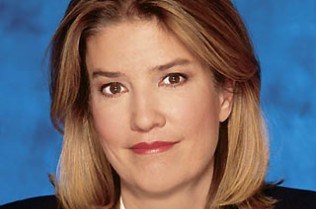 Reactions to the media coverage of Ebola panic have been mixed; on Fox News especially so, with some hosts getting really riled up about it and others urging caution. Greta Van Susteren defended the coverage on her Gretawire blog today arguing that the media's focus on Ebola––even if it was "overboard"––did push the White House to act.
First off, she contends, the media should have been all over this months ago, because if there had been "overboard reporting" before Thomas Duncan came to the United States, maybe "our government would have been ready." But as it is, both the press and the government are incredibly focused on this right now.
And Van Susteren believes the former pushed the latter to action. She argues, "It was the media torch that has ramped up the government's attention to this predictable crisis and, if further unchecked, catastrophic crisis." And it's very likely the media focus forced President Obama to call off fundraisers to deal with the public health crisis instead.
Besides, she says, better safe than sorry:
I would rather go overboard reporting about a highly contagious fatal disease then under report. I would rather people criticize me for doing too much than criticize me for looking the other way. If just one person is informed and makes a smart decision about Ebola due to my reporting — whether it be in the government or just a coworker in a hospital being extra safe in donning gear — I am doing my job and so are the others.
You can read Van Susteren's full post here.
[h/t @gretawire]
[image via Fox News]
— —
Follow Josh Feldman on Twitter: @feldmaniac
Have a tip we should know? [email protected]
Josh Feldman - Senior Editor