Greta Van Susteren Responds To Friend Hilary Rosen's Comment: It Was About 'Financial Pressure'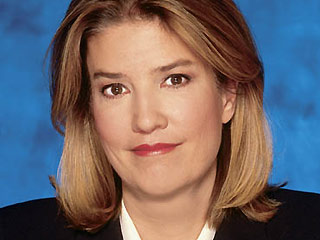 Fox News' Greta Van Susteren took some time out while preparing to leave for South Sudan today to comment on the controversy and discussion swirling around Hilary Rosen's recent assertion that Ann Romney has "actually never worked a day in her life."
Van Susteren took care to note that Rosen is a friend, and someone whom she likes a lot. She then warned readers on both sides of aisle not to choke themselves with all their frantic pearl-clutching:
RELATED: The View Co-Hosts Spar Over Ann Romney's Resume
She will give you a strong debate and is not mean spirited. Yes, I know many of you conservatives are now gasping after reading the foregoing. Time to read on…..sample this: I also like Governor Sarah Palin and Representative Michele Bachmann. Now it is the liberals' chance to gasp. Maybe everyone who is reading this can share an ambulance?
She gave her take on the kerfuffle, opining that Rosen's comments weren't meant to as a swipe against women who, by choice or necessity, become stay-at-home mothers, but was instead a comment regarding knowledge of economics and the reality of financial pressure:
I did not read Hilary's comments to in anyway take away from the hard chore of raising children or staying at home and raising them and not working outside the family. I read it to mean that raising children without financial pressure is easier than having financial pressure. This is not to take away from Mrs. Romney – she has done an absolutely spectacular job raising 5 great sons – but to face the reality that financial pressure does make it harder to raise a family. This is also not to say that the Romney family success is anything to be ashamed of…the family should be very proud of its success. I admire success, don't you?

On the bright side (I always try to look at the bright side of these explosive political battles), at least we are now talking about a very important issue – women and the economy.
And, always one to look for a silver lining, Van Susteren jokingly expressed relief that her travels would allow her to miss out on what is sure to be a torrent of criticism hurled her way. "It's called 'post and run,'" she noted.
h/t GretaWire
Have a tip we should know? tips@mediaite.com