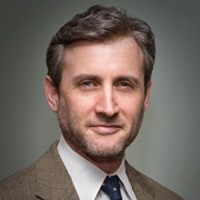 It is hard to believe its been a full year since our newbie website with the awkward-sounding name was welcomed to the blogosphere with accolades such as "sounds vaguely medicinal, like something you'd give to a toddler suffering diarrhea" (Slate), or "no one really cares about the business and personalities behind the media" (Fast Company), or my personal favorite, "Mediaite feels a bit doomed." (Daily Finance). Ah, yes — that honeymoon period was so sweet. We all love to curl up with the scrapbook and reminisce about the early days.
Alas, it's hardly surprising that we were met with a tepid reception. We are, at times, reviewing the reviewers and, well, let's just say that — shockingly! — some in media don't appreciate being reviewed. Fortunately for us, despite those early pokes, most leaders in media have come to embrace us. We truly appreciate that so many of you have made Mediaite a regular part of your daily web diet.
Mediaite is now welcoming between 1.3 to 1.5 million unique visitors per month to the site. That already puts us ahead of the name-brand media industry websites, significantly ahead of most of the best-known political blogs, and obviously far above what I could have anticipated when we launched. Even more important, the quality of the news we report has quickly made Mediaite a significant player in the national debate. Mediaite is cited regularly in many of the most prestigious traditional publications, including The New York Times, The Washington Post, The Wall Street Journal, Newsweek, Time, Forbes, NPR, USA Today, The Atlantic, The Week, and the National Review, as well as routinely being cited by the outlets leading the digital revolution, including Yahoo! and AOL as well as leading political sites like Huffington Post, Drudge, Hot Air, Raw Story, Salon, and others ("others" includes regularly and proudly getting blasted by media watchdogs Media Matters from the left and Newsbusters from the right).
Our team has also broken many of the major media stories of the past year, ranging from the launch of new websites to the sale of existing ones, from television shows coming and going (including CNN's Campbell Brown leaving) to mass layoffs at networks. Plus, we have been at the forefront of web video as this medium reaches new levels of popularity. That includes our exclusive series of interviews with members of the White House Press Corps, as well as curating news clips from the most exciting moments on cable news.
Despite our tiny staff, we have more than achieved the goal I set forth in my original note one year ago, when I hoped it would become "a unique property that will quickly become a must-read for anyone interested in media, the business of it and the personalities behind it."
Mediaite is also now the proud parent of three other thriving sites, Geekosystem.com, Styleite.com (which launched in March) and Sportsgrid.com (launched in May). Geekosystem, which examines the online world through the "geek prism," is rapidly approaching the one million uniques per month mark after just six months in business. Including sister site Gossipcop.com (which has also vastly exceeded expectations in less than a year) and our syndicated content, our sales team is selling over five million unique visitors per month. After all, what is a content site these days without that ultimate proof of viability: advertisers? Last month alone, Mediaite had, among others, Yahoo, Bing, Mercedes, Vespa, Showtime, Syfy, and Bravo as sponsors. In the months to come we will be announcing a variety of additional revenue generating endeavors, as well as additional sites. Even so, this is is still a work in progress, and we look forward to trying to take it to new heights in year two.
So here is to the Mediaite team. They deserve all the credit for nimbly avoiding "doom," for somehow making even certain skeptics care about "the business and personalities behind the media," and for admitting they work for a site that was once compared to a diarrhea remedy — even before it was cool. And of course, a big thank you to all of you who have read us, written for us, and advertised with us.
In the meantime, here is a little video look-back at the year that was. (Special thanks to Kevin Gotkin and Video Jon for their terrific work on the video below!)
Have a tip we should know? tips@mediaite.com