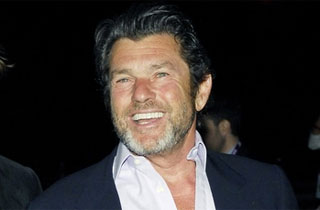 We can safely predict that this week's Big Media Brouhaha will focus on why Rolling Stone will not fire anyone for their failures in publishing the controversial and debunked article, "A Rape on Campus."
According to the report, written by the Columbia Graduate School of Journalism, the magazine's senior editors "are unanimous in the belief that the story's failure does not require them to change their editorial systems." Jann Wenner, the magazine's publisher, also told New York Times that while the magazine did not go far enough to fact-check the story, they considered their failures a one-off incident, caused by "a really expert fabulist storyteller" who gave them little reason to doubt her dramatic tale of being gang-raped by a fraternity, a tale that was eventually thoroughly dismantled.
Back in December, a source told the New York Observer that Wenner refused to accept the resignation of a managing editor for his role in publishing the story. But it's not like Wenner, one of the magazine's founders, doesn't have the stomach to fire people. "Jann at this point has fired more people than most owners will ever hire," the source added.
And according to a long archive of reports surrounding Wenner, he's fired Rolling Stone staffers for committing egregious acts that shook the public's trust in the magazine as an institution, such as:
—
That Time Wenner Fired a Rock Critic for Criticizing Hootie and the Blowfish
Keep in mind that this was back in 1996, when Hootie and the Blowfish was bizarrely popular. From the New York Observer:
Rolling Stone founder and editor Jann Wenner recently killed a negative review of the new Hootie and the Blowfish album, according to a source at the magazine. After that, he found another writer who would come up with a more palatable take on the band that sells million upon millions of albums.

Something is going on here, and you don't know what it is do you, Mr. Wenner? It's called siding with this entertainment conglomerates against the journalists.

Jim DeRogatis is the critic who harpooned Hootie and the Blowfish in this squelched review. When asked if he thought Mr. Wenner was a big Hootie fan, Mr. DeRogatis replied, "No, I think he's just a fan of bands which sell eight and a half million million copies."

Rolling Stone managing editor Sid Holt said: "The editors, including Jann, felt that Jim didn't have the time to do it on deadline and take the album with the seriousness with which we wanted to take it." He added: "It doesn't have anything to do with it being positive or negative. The reviews are like all stories– sometimes there edited, sometimes they're killed."
DeRogatis was immediately fired after his quote was published, and later posted the text of his review online, which includes the following mean sentence: "These comfy, cozy sounds — the musical equivalent of Mom's chocolate chip cookies and a big glass of milk — are paired with lyrics that reek of Hallmark-card sentimentality."
To recap: comparing a band to chocolate-chip cookies can get Jann Wenner mad enough to kill a negative review of Hootie and the godforsaken Blowfish, and eventually fire a guy. (Then again, it's not a good idea to diss your employer in print, but still: all this drama started over Hootie and the Blowfish.)
—
That Time Wenner Fired Publisher for Disagreeing About Where to Throw a Party
Back in 2006, Rolling Stone was gearing up for the publication of its 1,000th issue, a huge milestone for any magazine to reach. At the time, the magazine's publisher, Steven DeLuca, was responsible for planning a blowout party to celebrate the momentous occasion, but midway through his preparations, left the magazine — purportedly due to a fight with Wenner. As The New York Times reported:
The magazine had been planning a lavish party at Rockefeller Center for the occasion, the kind of showy affair that many believe builds confidence among advertisers in a magazine's brand. Mr. DeLuca, who was associate publisher of Vanity Fair before moving to Rolling Stone, had been promoting the party and drumming up excitement.

But Mr. Wenner, according to current and former officials of Wenner Media, decided that Rockefeller Center would be too costly and switched the event to a lower-profile venue. Mr. DeLuca objected to the move, they argued and Mr. Wenner fired him, these officials said.
According to other sources, the "lower-profile venue" was the Hammerstein Ballroom in Hell's Kitchen, which TimeOut New York describes as feeling like a "cattle" herd: "It takes an amazing act to make a night feel special." Not the best place to put your high-profile advertising sponsorships.
—
That Time Jann Wenner Allegedly Fired a Guy for Being Old
In 2006, Michael Caruso, then the editor-in-chief of Wenner-owned property Men's Journal, stepped down and soon sued his former employer for age discrimination, saying that he was fired and replaced by a much younger editor. FromWWD via Gawker, emphasis ours:
The 37-page complaint … alleges Caruso's departure from Wenner Media last October was not voluntary but, rather, a firing motivated by, among other factors, age discrimination. (Caruso, who is 44, was replaced by 32-year-old Tom Foster, who allegedly told others Wenner had been looking for younger editors.) Under the terms of his employment agreement — attached to the complaint as Exhibit A — Caruso was entitled to his base salary of $400,000 for one year after termination, providing he was not dismissed for cause…. Finally, the complaint asks for compensatory damages of $1.5 million and punitive damages of $3 million.
The lawsuit was eventually settled out of court, with Fishbowl NY noting that "lawsuits are as standard [at Wenner Media] as exit interviews are elsewhere."
—
Those Other Times Where Jann Wenner Allegedly Fired People for Seemingly Inconsequential Reasons
Other stories exist about Wenner's penchant towards uncluttered newsrooms:
Jann Wenner isn't firing anyone for the UVA story. When I worked for him, he fired a guy for having a messy desk. #priorities

— Guy Nicolucci (@Nicolucci1899) April 6, 2015
And the time he fired an advertising executive because his son allegedly didn't like the man, per AdWeek:
Gruber was ordered to fire Rolling Stone's head of brand and content and marketing solutions over the phone while the exec was on vacation after newly promoted Wenner Media digital chief Gus Wenner was said to have told his father that he didn't like him, the sources added.
(We should also add that Gus Wenner, Jann's son, was hired to run RollingStone.com when he was 22 years old, sparking accusations of nepotism.)
—
On The Flip Side: The Time Wenner Hired His Wife's Dogsitter Through Wenner Media
—
[Image via Everett Collection / Shutterstock.com]
—
>> Follow Tina Nguyen (@Tina_Nguyen) on Twitter
Have a tip we should know? tips@mediaite.com