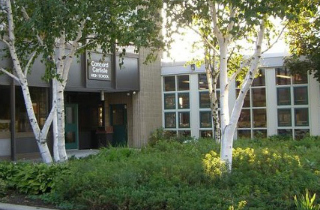 A Massachusetts high school released a statement Thursday addressing local outrage over the decision to recite a Muslim poem, and not the Pledge of Allegiance, during the school's memorial observance of September 11th.
In the statement addressing the angered parents, Concord-Carlisle High School Principal Peter Badalament wrote: "We had the well-being of students at the forefront of our thinking when we chose to acknowledge 9/11 by reading a poem that focused on cross-cultural understanding rather than unsettling words and images associated with the event."
The poem in question, "My Grandmother Washes her Feet in the Sink of the Bathroom at Sears," by Mohja Kahf, was read aloud over the school intercom on Wednesday. Despite rumors that it was a Muslim prayer, Badalament said, "to be clear, it was not."
Kahf, a Syrian-born American, wrote the poem in 2003 as a story about her grandmother performing the Muslim ritual of washing her feet, but doing so at a Sears department store so that she would not miss the religion's mandatory prayer time.
The poem was read as part of the school's commitment "to integrating an inclusive and positive culture for all members of the school community," the principal said.
As for why the Pledge was not recited on Wednesday, Badalament explained that the designated pledge reader had an "internship commitment" and was unavailable to perform the task. "This was our responsibility to know," the principal said. "We humbly apologize that this oversight and communication gap occurred."
— —
>> Follow Andrew Kirell (@AndrewKirell) on Twitter
Have a tip we should know? tips@mediaite.com