House GOP Leaks Story Of Debt Ceiling Motivational Tool: Ben Affleck's The Town?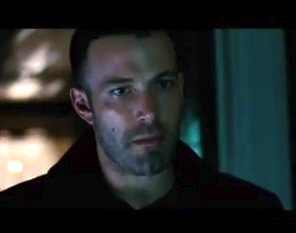 Set phasers on "dork!" Attendees at a closed-door meeting of House Republicans Tuesday told Washington Post reporters that there was all kinds of unity behind Rep. John Boehner's debt ceiling plan, and related a nerdtastic anecdote by way of illustration. House Majority Whip Kevin McCarthy (R-CA) reportedly psyched up his colleagues by playing a short clip from "The Town," a 2010 gangster movie about bank robbers in Boston. It gets goofier from there.

Here's how the story was related to WaPo's Jon Cohen and Felicia Sonmez by "Republicans who attended Tuesday morning's closed-door meeting":
House Majority Whip Kevin McCarthy (R-Calif.), the party's vote counter, began his talk by showing a clip from the movie, "The Town", trying to forge a sense of unity among the independent-minded caucus.

One character asks his friend: "I need your help. I can't tell you what it is. You can never ask me about it later."

"Whose car are we gonna take," the character says.
Then, according to GOP aides, Rep. Allen West (R-FL) stood up and said, "I'm ready to drive the car."
By far, the funniest part of this story is that the Republicans wanted people to hear about their motivational badassery. Some attention is being paid to the fact that the quote, as told to the reporters, omits a violent (if apropos) line ("and we're gonna hurt some people"), and some of my fellow liberals might take issue with the House GOP using a gangster movie to pump up its members, but for me, the takeaway is that they're using a Ben Affleck gangster movie.
No disrespect to Ben Affleck, or The Town (which is a great flick), but is this the GOP's way of suggesting deep funding cuts to the pantheon of quotable gangster flicks? And what's on tap for their next meeting, some Reservoir Dogs cosplay? I guess we know who gets to be Mr. Orange.
If there are any Democrats reading this, and you ever get together before a big vote to screen your favorite West Wing clip ("I serve at the pleasure of the President!" comes to mind), for Bartlet's sake, please keep that to yourselves.
Here's the clip in question, from "The Town": (h/t TPM)
Have a tip we should know? tips@mediaite.com