How A Blogging Community Came Together For A Mom Mourning A Son Lost To DC Area Floods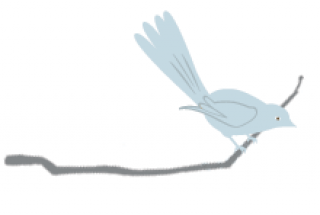 If the internet can be thought of as a city made up of different neighborhoods, then Mommy Blogging can, perhaps, be a nice little park somewhere, filled with children posing for iPhones while women shake their heads and softly click their tongues. It can be a judgmental place, with accusations of oversharing and the self-serving exploitation of people often too young to advocate for themselves.
But it can also be a place of community, of strangers brought together by a common experience, who share bits and pieces of their lives in an effort to reach across the void in the hopes of reaching someone who understands. The latter is demonstrated in a recent post by the blogger behind "An Inch of Gray," described as a blog about a mom who "ponders parenting, faith, frustration, adventures in dumpster diving, and her roots."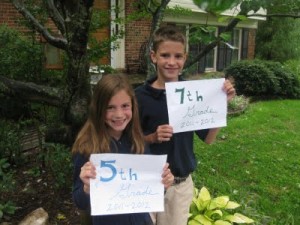 On September 7th, blogger Anna See posted a series of pictures of her two children on their first day of a new school year. A young girl holds up a sign reading "5th Grade, 2011 – 2012," alternately smiling angelically and making funny faces at the camera. A young boy holds up a similar sign — "7th Grade, 2011 – 2012." He, like his sister, is dressed in a school uniform, and he is beaming. They seem like two funny kids, excited at the prospect of starting a new grade.
On Friday, word began to spread via Twitter that tragedy had struck. Simple, unadorned phrases breaking the news via Twitter that Anna from An Inch of Gray had lost her son to a flood. Almost immediately, the comments section of the very post tagged "Where Have My Babies Gone" turned on a dime and suddenly exhibited the newest form of sharing grief: adding comments to a very personal story despite one's anonymity.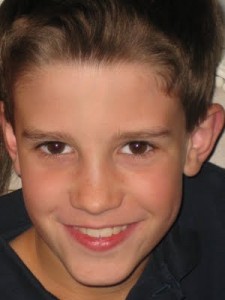 See's next blog entry, posted on September 11th, is simpler. There is a photo of the young boy — still beaming — and a single line of text:
His Life Verse: "Nothing is Impossible with God." Luke 1:37
The tags include "heartbroken," "please keep praying," and "thank you for loving us." See's son had passed away, lost in the flooding that overwhelmed Washington DC and surrounding areas.
The response from the online community was immediate and consistent: "We may not know you, but we're here for you."
Wrote one stranger:
I don't know you but I've heard (through twitter) of you and your precious boy. I'm so very sorry for your loss. I can't possibly imagine what you are feeling right now, but I hope you eventually are able to find some comfort from your online community. They are all here for you.

Keeping you and yours in my thoughts. xo
Added another:
I heard of your precious boy this morning on Twitter, and I was heartbroken for you. I know there is nothing that anyone could say or do, but I am so deeply sorry for your loss. Although we have never met, I was moved to tears when I saw his beautiful pictures. I will keep you and your son in my thoughts and prayers.
And another:
We don't know each other, but I'm crying for you right now. I'm so sorry.
As evident by these blog comments, the outpouring of prayer and empathy extends to Twitter as well, where many have linked to a fellow blogger's attempt at offering See virtual comfort and support as she mourns her son:
Anna and I have talked about how much we've loved getting to know people through their writing. Joining that open-to-everyone club where you make friends with "the people in the computer." They're real friendships too. And we value them.

You are valuable – and so are your words. Consider it your card. Your flowers. Your hug.
It's an indication that, even as the internet faces much (valid) criticism for allowing anonymous hate and venom to find its way onto comment threads and message boards, it can also be a platform that allows strangers who are miles apart to come together and make the world a little smaller, a little more intimate, a little more familiar.
There may be nothing sadder than the loss of a child. And there is nothing that anyone can say or write that will ever heal the pain felt by parents grieving the loss of a child. But knowing that an active Internet community is also grieving alongside is a rare positive light in an otherwise very dark time.
Have a tip we should know? tips@mediaite.com