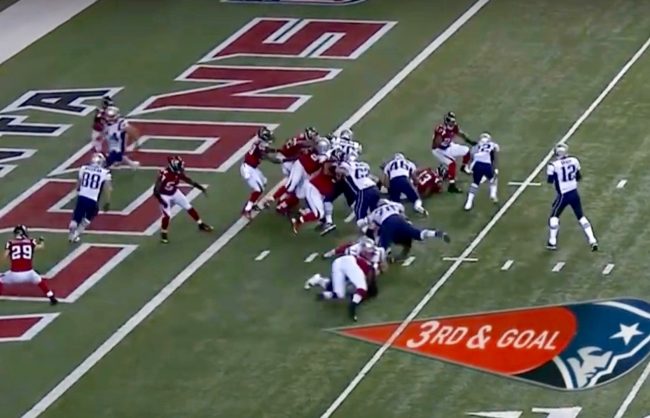 It's Super Bowl week. The Falcons have already arrived in Houston and begun their preparations to play for the Lombardi Trophy on Sunday night, while the Patriots are en route. On Monday night, however, they will take time away from those preparations to field an hour's worth of questions from the assembled media in Houston.
As has been custom in recent years, there will be fans in attendance to watch these interviews at Minute Maid Park, home of the Houston Astros. Past crowds for this event suggest that 10,000-15,000 people will show up to watch people ask people questions that they can only hear with the help of a radio.
But on one level, we understand the appeal. On Monday of Super Bowl week, the excitement is palpable. The hype is underway. The storylines haven't yet been beaten into the ground.
These sessions are usually whimsical, with non-sports media and entertainers usually crashing the proceedings and making a spectacle of themselves. We can criticize this event all we want, but in all candor, it's likely we'll tune in for at least a little while to check it out.
The festivities begin at 8:00 p.m. ET. The Falcons will come out for their interviews between 8:15-9:15. While the Pats' session runs from 10:00-11:00. ESPN2, Fox Sports 1, and the NFL Network will all have coverage. ESPN will stream the coverage via WatchESPN, Fox Sports 1 will have it via Fox Sports Go, and the NFL Network will stream it on their site as well. All three require a cable subscription to access the free stream.
Have a tip we should know? tips@mediaite.com