Huffington Post Co-Founder Takes Aim At Gun Violence By Launching 'StopTheNRA' Campaign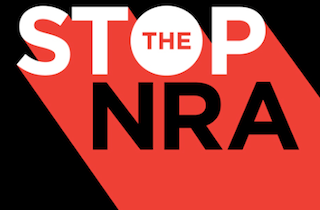 Gun control hasn't been dominating the news cycle lately, but new efforts continue. Kenneth Lerer, co-founder of the Huffington Post — and a venture capitalist who is also the chairman of BuzzFeed — has launched a "StopTheNRA" campaign aimed at putting an end to the country's gun violence by putting a "stop" to the nation's largest gun advocacy organization.
When he spoke about launching the site StopTheNRA.com last month, Lerer remarked that "we are doing something viral."
"The point of StopTheNRA is to post and create viral content and put it all in one place to bring ongoing attention to the outrageous positions of the NRA and to continue to bring pressure on the issues," he told the Washington Post.
"A vast majority of Americans support expanded gun control measures, but the NRA has again and again stopped every effort in Congress to pass common-sense legislation. So now it's time to stop the NRA," a message on the website reads. "The NRA and its lobbyists have overpowered the will of the majority of Americans for too long."
The website currently serves largely as a collection of gun-control related stories. A sampling of headlines ranges from "Texas: It's OK To Shoot An Escort If She Won't Have Sex With You," "Expert Panel Lays Out The Gun Facts The NRA Has Suppressed," and "2-Year-Old Dies After Shooting Self In The Face."
The nonprofit is entirely funded by Lerer and currently consists of three people — with potential to expand. Lerer previously vowed to withhold contributions from Democrats who vote against gun control.
Have a tip we should know? [email protected]