The "Million Muslim March" scheduled for the 12th anniversary of the 9/11 attacks always seemed a bit ambitious in its scope. The event, which was officially renamed the "Million Americans Against Fear," was set to begin at 12 noon today in Washington, D.C., and according to an advance memo to local businesses, "Police concur that the best estimate on the size of the March will be somewhere in the hundreds, not thousands, of participants."
Photo evidence from the march itself does not reveal anything more robust. WTOP's John Aaron attended what he described as the "small gathering" on the National Mall, posting a handful of photos to Twitter.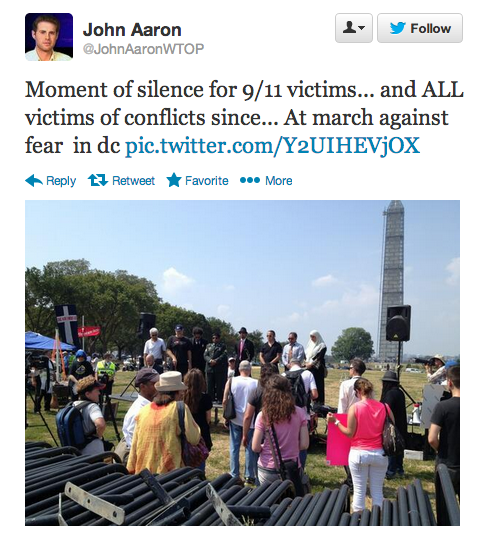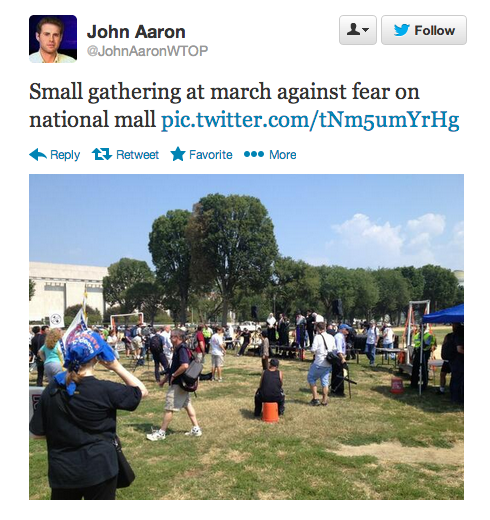 Meanwhile, a counter-protest of as many as 3,000 motorcyclists (according to a police report provided by The Weekly Standard), under the banner "2 Million Bikers to DC," descended on the mall with plans to surround and drown out the Muslim demonstrators. WTOP's Andrew Mollenbeck captured photos of the bikers as they approached the National Mall and attempted to disrupt the march.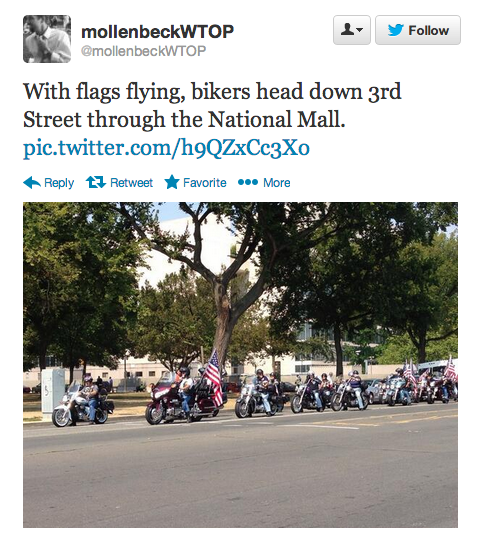 The "Million Muslim March" has created controversy since it was first announced, with some on the right describing it as a "9/11 truther convention" for some of its organizers theories about the September 11th attacks. One of the event's organizers appeared on a very contentious segment of Fox News' Hannity last month, during which he defended his group from charges that it was turning 9/11 "into a day about anti-Islamic bigotry."
Watch video below, via Fox News:
[h/t Huffington Post]
[photo via screengrab]
— —
>> Follow Matt Wilstein (@TheMattWilstein) on Twitter
Have a tip we should know? tips@mediaite.com