'I Think It's Dangerous': Megyn Kelly Expresses Concern Over Trump's 'De-Legitimization' of the Media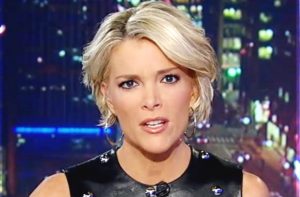 During an interview with NPR, Fox News host Megyn Kelly explained how she feels that President-elect Donald Trump's continuous attacks on the mainstream media represents a "dangerous phase" for America at the moment. Her concern is that it will lead to a larger portion of the American public not believing what they hear from the press.
Appearing on Fresh Air, Kelly spoke with host Terry Gross and told her about being targeted by Trump on Twitter in the aftermath of the first GOP presidential debate. She noted that it soon devolved into death threats from his supporters and a torrent of online abuse.
However, in her opinion, the worst thing about the harassment wasn't about being worried about her family's safety — it was her feeling that Trump is eroding trust in the media.
The host of The Kelly File says that although she worried for her own safety and that of her children, she and her producers were determined not to let the threats impact their coverage of Trump. Now that Trump is the president-elect, she is especially concerned about his "de-legitimization" of the media.

"I think it's dangerous," Kelly says. "People … need good, strong, skeptical journalists to be covering whoever it is — whether it's Barack Obama or President Donald Trump — and we're in a dangerous phase right now, where too many millions of Americans aren't listening at all to what the press tells them."
Elsewhere in the conversation, Kelly discussed the backlash against PC culture that was part of Trump's appeal. While Kelly said she was one of those who felt that political correctness had gone too far, she believes Trump was "given a permission slip for everything he said and did because" he was seen as an anti-PC champion.
The Fox anchor also called it a "challenge" to cover news from Trump's Twitter account, stating that much of what he does is a way to distract from stories he doesn't want covered. Kelly also made a striking comment about Trump and the First Amendment:
Donald Trump and the First Amendment, it's not a beautiful match; it's not a match made in heaven. Between the free speech rights that he has not defended and the freedom of the press, which he has not defended, it's problematic.
During an event in Washington earlier this week, Kelly accused Trump's campaign social media director Dan Scavino of directing online harassment at her.
[image via screengrab]
–
Follow Justin Baragona on Twitter: @justinbaragona
Have a tip we should know? tips@mediaite.com