In Meeting With Senators, Trump Referred to Elizabeth Warren as 'Pocahontas' Several Times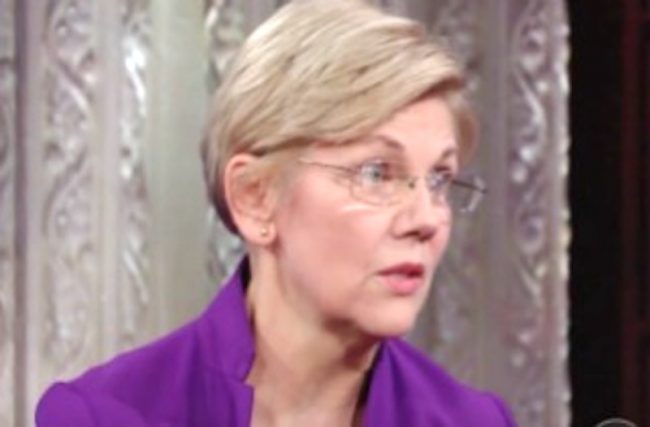 In a meeting with Democratic and Republican members of the Senate, President Donald Trump brought up a couple of blasts from the past. According to Politico, Trump told the ten senators sitting in the room that he would have won New Hampshire in the election if there wouldn't have been thousands of people bused in from Massachusetts to illegally vote. This was, of course, doubling down on his previous, unsubstantiated claims of massive voter fraud.
However, he wasn't done there.
With Sen. Elizabeth Warren (D-MA) in the news over being silenced on the Senate floor due to her reading a letter from Coretta Scott King, Trump decided to pull his old "Pocahontas" insult out of mothballs.
During the meeting, Trump also reacted to Massachusetts Democratic Sen. Elizabeth Warren being silenced on the Senate floor while trying to read a 1986 letter by Coretta Scott King and in objection to Alabama Sen. Jeff Sessions before he was confirmed as attorney general. According to participants in Thursday's meeting, Trump referred to Warren several times as "Pocahontas," the moniker he gave her during his campaign, and told the Democrats he was glad Warren is becoming the face of "your party."
During the presidential campaign, Trump continually lobbed the attack at Warren, basing it on claims that she lied about her Native American heritage. Looks like he isn't done using it.
[image via screengrab]
–
Follow Justin Baragona on Twitter: @justinbaragona
Have a tip we should know? [email protected]