In Response to Trump's Executive Order, Starbucks Says it Will Hire 10,000 Refugees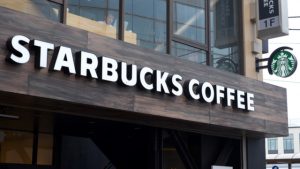 In response to President Donald Trump's executive order that bans immigration from seven predominately Muslim countries, Starbucks is taking action. In a letter to all of his employees, Howard Schultz, CEO and Chairman of the company announced a new initiative that will apply to stores worldwide and will involve hiring 10,000 refugees over the next five years.
Schultz says, "We are living in an unprecedented time, one in which we are witness to the conscience of our country, and the promise of the American Dream, being called into question." He continues, saying that "These uncertain times call for different measures and communication tools than we have used in the past."
In addition to his commitment to hiring 10,000 refugees, Schultz says the company will also work to "build bridges, not walls with Mexico" by continuing to support the coffee-growing community in the region. For those concerned about losing healthcare, the letter says "Our commitment remains that if you are benefits eligible, you will always have access to health insurance through Starbucks."
Schultz concluded the letter on an uplifting note:
So, while we seek to understand what the new Administration's policies mean for us and our business both domestically and around the world, I can assure you that we will do whatever it takes to support you, our partners, to realize your own dreams and achieve your own opportunities. We are in business to inspire and nurture the human spirit, one person, one cup and one neighborhood at a time – whether that neighborhood is in a Red State or a Blue State; a Christian country or a Muslim country; a divided nation or a united nation. That will not change.  You have my word on that.
Other companies have also begun initiatives in response to the President's orders, including Lyft, which has pledged to donate $1 million to the ACLU.
[image via Thanaphum / Shutterstock, Inc.]
Have a tip we should know? tips@mediaite.com