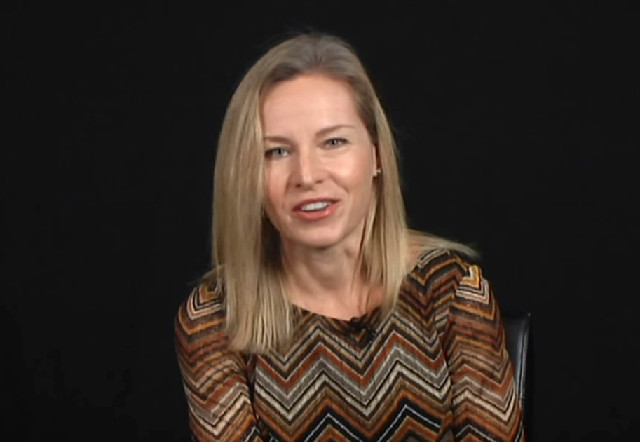 During an appearance on NPR's Morning Edition today, NPR reporter Mary Louise Kelly explained to listeners her rationale for not calling President Donald Trump a liar when he says something false or using the word 'lie' in general.
The discussion revolved around Kelly's report on Trump's CIA visit over the weekend. She noted in her story on his speech at the headquarters that Trump blamed the media for making up his feud with the intelligence community. Kelly explained that it's "provably not true. In that same speech out of the CIA this weekend, Trump also falsely inflated the size of the crowd at his inauguration."
Speaking to host Steve Inskeep, Kelly mentioned that she had been criticized by NPR listeners and readers for not directly calling Trump a liar, even though her report stated that he was telling provable falsehoods. In her journalistic opinion, Kelly feels that to say someone is lying means that you know they're intending to deceive.
"A false statement made with intent to deceive," Kelly said. "Intent being the key word there. Without the ability to peer into Donald Trump's head, I can't tell you what his intent was. I can tell you what he said and how that squares, or doesn't, with facts."
Also on the broadcast was Michael Oreskes, NPR's senior vice-president of news. Oreskes described how the news organization won't use the word 'lie' and commended Kelly for avoiding it in her reporting.
"Our job as journalists is to report, to find facts, and establish their authenticity and share them with everybody," he stated. Oreskes added that if you use the word, "you push people away from you.
Listen to the segment above, via NPR.
[image via screengrab]
–
Follow Justin Baragona on Twitter: @justinbaragona
Have a tip we should know? [email protected]