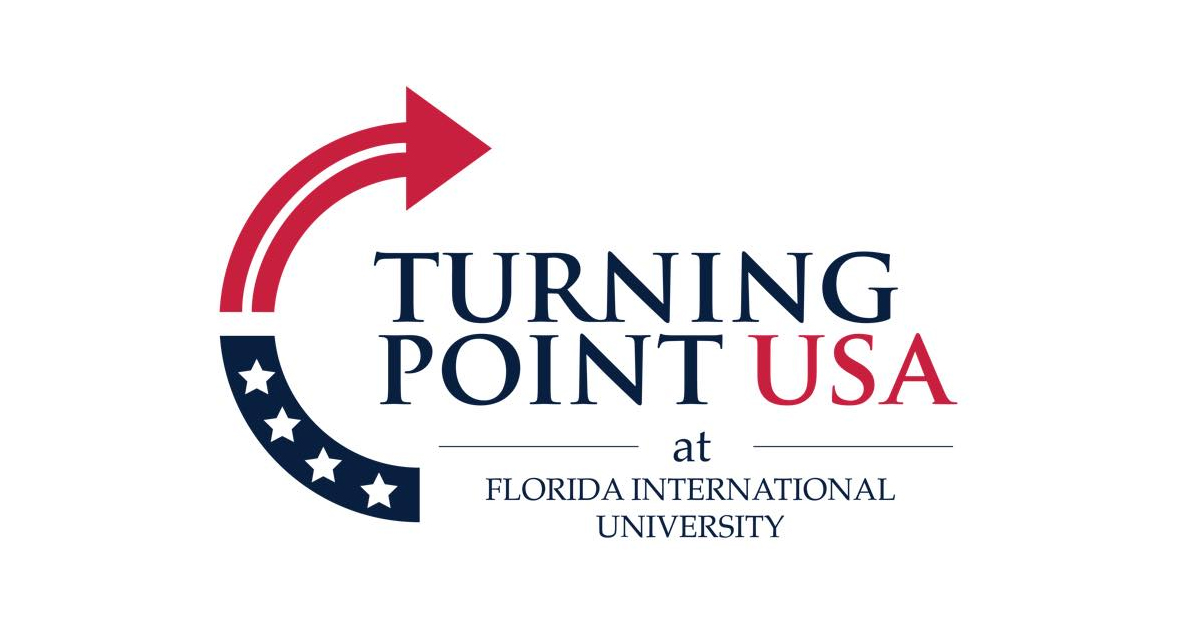 Progressive publication Miami New Times has released this week, and for the second time, screenshots they have obtained from the internal chats of conservative groups at Florida International University. In this case, the organization is Turning Point USA (TPUSA), the college conservative group started by frequent Fox News guest and Donald Trump booster Charlie Kirk. The subject of the chats were rape jokes, racist jokes, pepe memes, Nazi references, and, if you can believe it, more.
The story at the New Times recounts briefly their prior publication of screenshots obtained from the FIU Campus Republicans and from a campus fraternity, as well as other times TPUSA chats have been exposed, including by The New Yorker.
The latest screenshots originated from the "TPUSA FIU Fun" chatroom, which the New Times says is "used to announce the group's meetings and official business, while also serving as an outlet for group members to talk about campus life and share jokes and memes."
In the most egregious example, the users share a meme featuring a "Pepe" frog meant to depict a Syrian male as he rapes a Swedish woman. Other examples include references to "cartoon porn involving underage girls", references to racist white supremacist Richard Spencer, and jokes about being anti-Semitic.
These are samples, you will have to click through to New Times to see the full screenshots.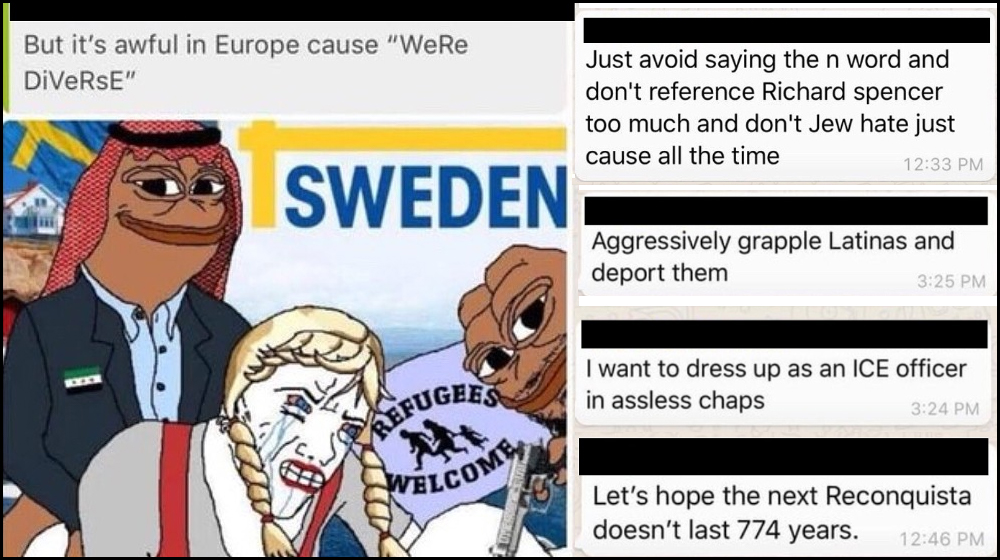 From the article:
"Let's hope the next Reconquista doesn't last 774 years," The term — which translates to "reconquest" — is often referenced in white-nationalist and neo-Nazi circles online.
Some other group members even joked about watching cartoon porn involving underage girls. Many white nationalists and other members of the online alt-right, including Richard Spencer, have loudly professed their love for Japanese anime. One FIU TPUSA member took things a step further by posting a meme referencing "loli hentai," a type of Japanese pornography that, according to Urban Dictionary at least, depicts underage, prepubescent girls having sex:
Also:
Representatives for the group did not return messages from New Times yesterday. (A Facebook message was "read.") Nor did the group's regional field director in Florida, Driena Sixto, respond to New Times. She also participated in the chats, the WhatsApp screencaps show.
There is much more in the story, here, if you can stomach it.
[Featured image via screengrab]
Have a tip we should know? tips@mediaite.com