Tucker Carlson Says He's Being Heckled in Restaurants: Being Told 'F*** You' Wrecks Your Meal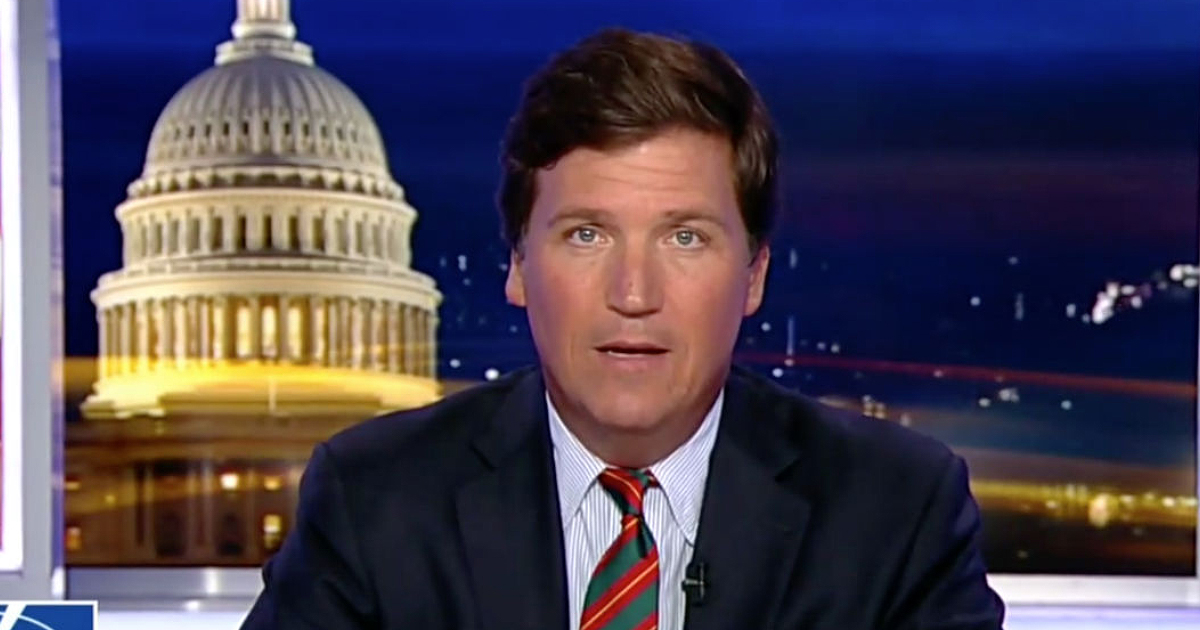 The list of places in which Tucker Carlson can dine is apparently dwindling.
According to the famed Fox News personality, that's because people won't stop heckling him when he goes out in Washington.
Carlson lamented his lack of options in Monday's episode of a National Review podcast, The Jamie Weinstein Show, stating that while he's not concerned for his safety, being accosted sort of ruins his dinner.
"I don't feel threatened, but having someone scream, 'F— you!' at a restaurant, it just wrecks your meal," he said. "I can't really go to a lot of restaurants anymore because I get yelled at."
Troubled by the state of political divisions, Carlson added, "I can't wait for this revolution to end, so I can go back out to dinner."
Aside from the personal difficulties plaguing his leisure time, Carlson also discussed his recent book, Ship of Fools, his past endorsement of the Iraq war and whether a panda bear would score better ratings than him.
[Image via screengrab]
Have a tip we should know? [email protected]