'Internal Debate' at CNN Reportedly Leaning Against Filing Motion to Unseal O'Reilly Divorce Records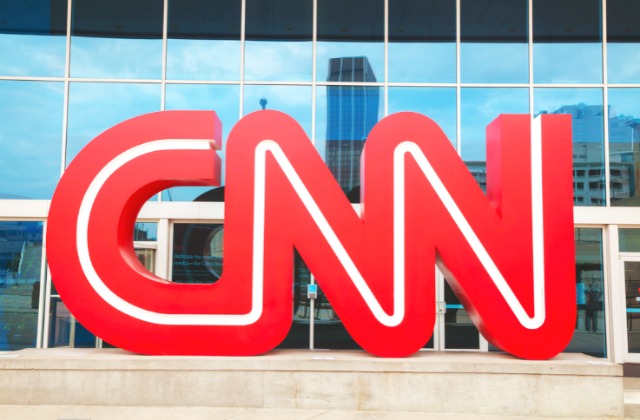 CNN's media reporters have been covering the ongoing controversy over Bill O'Reilly and the allegations of sexual harassment against him, but a new report from The Hollywood Reporter says the network is having an "internal debate" about further coverage.
According to THR's Eriq Gardner, multiple sources have said CNN has been discussing internally the potential of "filing a motion to unseal the anchor's matrimonial records":
CNN, however, is now said to be leaning against doing so, even after some executives expressed enthusiasm for the effort. Contacting Fox News advertisers to see whether they'd be sticking with the embattled O'Reilly is fair game, but in the cable TV war, wading into O'Reilly's sticky divorce might be a bridge that CNN has had second thoughts about crossing.
The THR report notes past coverage of O'Reilly from Gawker Media––now Gizmodo Media Group––on this very matter. Back in 2015, Gawker reported on a court transcript of O'Reilly's daughter alleging that he had choked her mother.
At the time, O'Reilly said in a statement, "All allegations against me in these circumstances are 100% false. I am going to respect the court-mandated confidentiality put in place to protect my children and will not comment any further."
Last year Gawker Media filed to unseal O'Reilly's $10 million lawsuit against his ex-wife, but as THR notes, "an appellate court in February affirmed a judge's decision to keep O'Reilly divorce records secret."
In a report for CNN.com earlier this month headlined "Fox braces for fallout from Bill O'Reilly scandal," Brian Stelter briefly noted Gawker Media's past coverage of O'Reilly:
Inside Fox, there is a recognition that O'Reilly is a cable news legend, a loudmouth beloved by Fox's base — but that he's also a liability because of his personal behavior.

O'Reilly settled a sexual harassment suit from ex-producer Andrea Mackris in 2004. (That payout accounts for $9 million of the $13 million in settlements The Times described, according to the paper.) And his ugly divorce proceedings, and the fallout from them, were documented by Gawker and its sister sites for years.
THR's report also notes what O'Reilly's lawyers wrote in a brief submitted a few months ago regarding the "extreme emotional distress" his children have gone through as a result of past media attention.
[image via photo.ua / Shutterstock.com]
— —
Follow Josh Feldman on Twitter: @feldmaniac
Have a tip we should know? tips@mediaite.com
Josh Feldman - Senior Editor