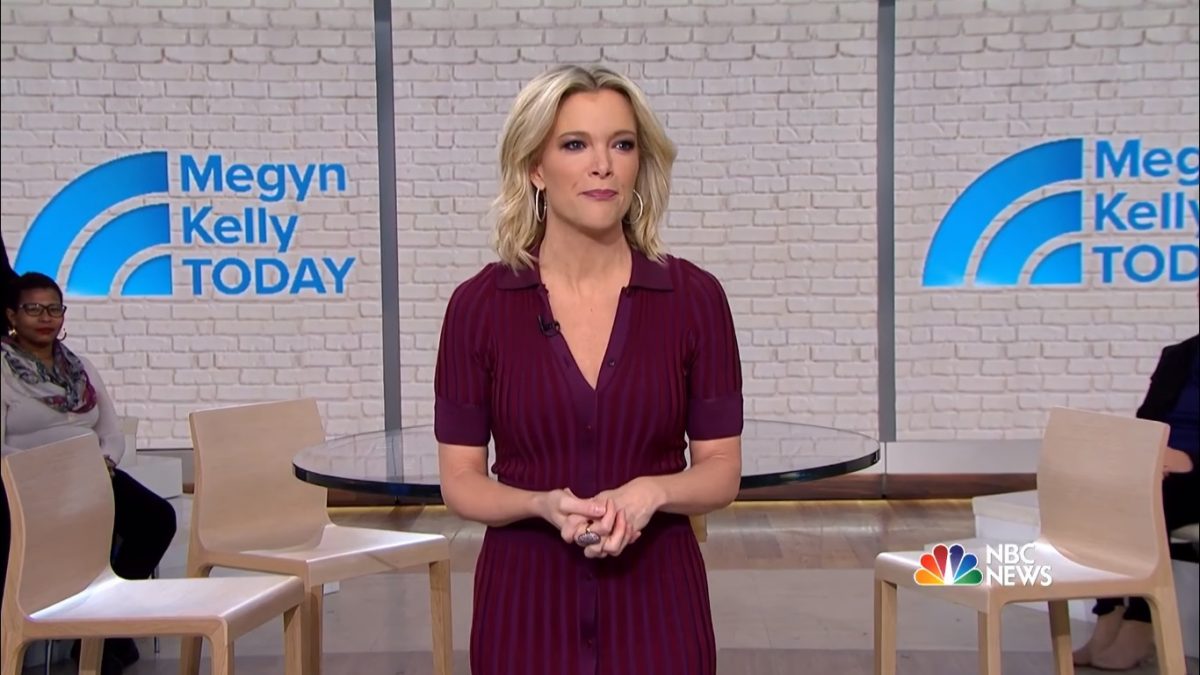 Megyn Kelly's tumultuous run at NBC News continues — at least according to Page Six.
The outlet reported that industry insiders think the network is trying to "save face" by gently phasing out her Sunday prime-time show, pointing to a change in the frequency of Sunday Night With Megyn Kelly episodes.
On Tuesday, NBC announced Kelly's Sunday night program will air "periodically" in the coming months depending "on Kelly's schedule with her weekday-morning program, Megyn Kelly Today."
A network news veteran told Page Six the wording change — the show aired "weekly" last summer — gives NBC enough wiggle room to slowly drop the show if it has a lackluster reception without being forced to face the embarrassment of officially cancelling it. They also told Page Six, "If they don't know her weekday-morning schedule, maybe 'TV Guide' can help. Pretty sure she has a live program Monday to Friday from 9 a.m. to 10 a.m. EST."
Though, another anonymous insider pushed back against these claims of Kelly's Sunday show death as greatly exaggerated, saying, "Sounds like your source is the one who needs to check the TV listings. She anchors the 9 a.m. hour of 'Today' every morning, has a prime-time hour with Putin this Friday and will be a big fixture at political events as the midterms heat up. That's as front-and-center as it gets."
The program was scheduled for around 10 straight Sundays last summer, but ended after eight episodes and a lackluster ratings reception — despite NBC's massive $20 million annual investment in Kelly. The Sunday show drew criticism over her plans to interview conspiracy theorist Alex Jones — and while the resulting episode drew praise from some, it failed to deliver big ratings for the show.
An NBC insider explained to Mediaite, however, that while NBC had long planned to bring back her Sunday show after the Winter Olympics, there was never an expectation for her to do it on a weekly basis. After her Sunday show went on hiatus last year, she launched her weekday morning show, a commitment that hinders the travel, interviews, and reporting required for a weekly Sunday show, the NBC source explained. Sunday Night With Megyn Kelly is expected to drop an episode a month through Spring and Summer, according to the source.
They also pointed to Kelly's exclusive interview with Russian President Vladimir Putin, which is airing Friday night, as evidence she is excelling at the network.
[image via screengrab]
Follow the author on Twitter (@calebecarma).
Have a tip we should know? tips@mediaite.com