Is This Aurora Theater Shooter James Holmes' AdultFriendFinder Account?
Is This Aurora Shooter James Holmes' AdultFriendFinder Account?
The crowd-sourcing magic of Reddit may have unearthed another side of alleged Aurora movie theater gunman James Holmes. Several Redditors dug up what might be Holmes' personal account on AdultFriendFinder.com, a social networking site for casual sex seekers. The profile says that he is looking for a "fling" or "casual sex," and his bio quote says "Will you visit me in prison?" The picture sure looks like Holmes but I am no expert on adult friend finder (I swear) so let's evaluate.
UPDATE – 07/20/12: Mediaite has learned that law enforcement are investigating the AdultFriendFinder page to determine its authenticity.
UPDATE #2 – 07/21/12:: According to TMZ, sources at AdultFriendFinder are now confirming that the profile does, in fact, belong to Holmes. They tracked the IP address to Aurora and matched up the personal information with what we already know about Holmes.
UPDATE #3 – 07/21/12: Watch the report from CNN:
Certain Information on the page seems to corroborate that user "ClassicJimbo" is indeed Holmes for several reasons:
1) The page indicates this user is a 24-year-old male and is roughly 6'0″ in height. That is his age and approximate height.
2) The username "ClassicJimbo" includes Jim, which is a common short-hand for James.
3) The user lives in Aurora, Colorado.
4) The user is a "Gold" member, which seems to mean he could not have signed up just today (if this were a Reddit hoax).
5) The user's personal bio quote is: "Will you visit me in prison?" This fits neatly with the fact that he gave up to police without incident, seemingly all part of a plan (almost too much so).
6) The most important corroboration of all: the page includes a profile shot of the user with dyed red hair, as Holmes was reported to have upon apprehension after the shootings. Check out the profile picture below, with side-by-side comparison to the official photo released to the press earlier today: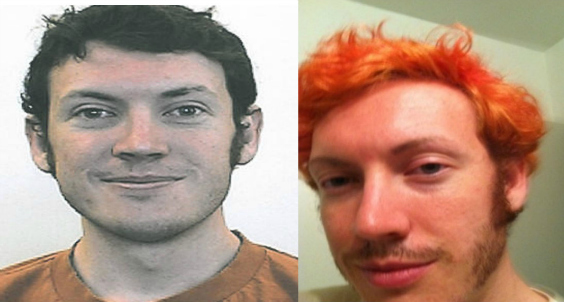 These other two pictures were unearthed from classicjimbo's profile by Reddit users as well: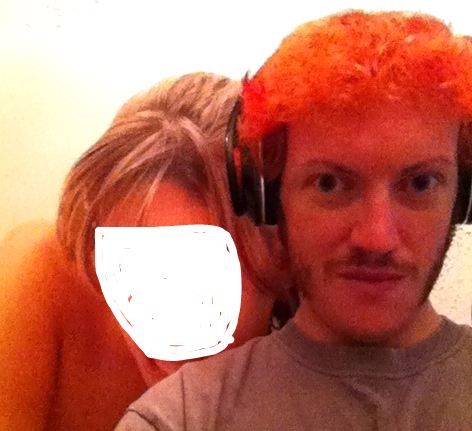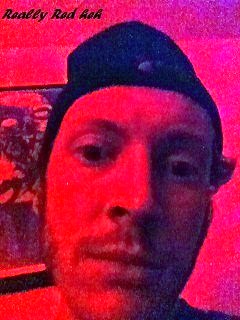 However, several details on the page lead to questions about whether this is actually the James Holmes.
This user put down their birth date as "December 10, 1987" when the official reports have been that his date of birth is December 13, 1987.
Also: it is not 100-percent clear that the red-headed fellow in the AFF profile is the alleged shooter — several facial details seem slightly off (but if this is not him this is one of the greatest coincidences ever). Maybe most important, it all just seems too darn convenient but I can't figure out how someone could have created this fake profile.
Below is a cropped version of his profile.
So we ask you, readers: What say you? Any ideas? Can anyone help confirm or deny?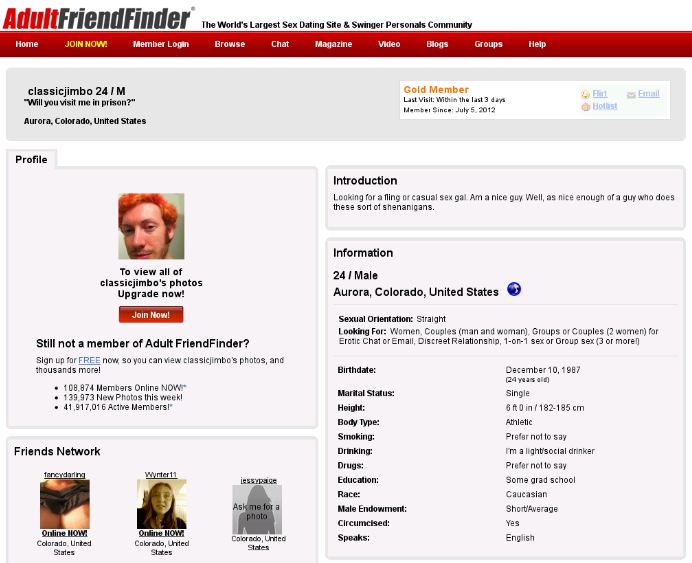 [h/t Reddit]
Update #2 via TMZ
—
>> Follow Andrew Kirell (@AndrewKirell) on Twitter
Have a tip we should know? tips@mediaite.com