Israeli Ambassador: We Thought Boehner Would Tell Obama About Netanyahu Visit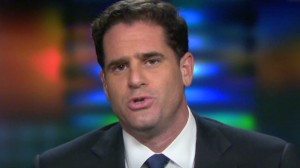 Ron Dermer, Israel's ambassador to the U.S., said on Friday that it was House Speaker John Boehner's responsibility to inform the Obama Administration of Prime Minister Benjamin Netanyahu's invitation to address Congress, and that it would have been "inappropriate" for the Israeli government to tell the White House before Boehner did.
"It was the speaker's responsibility and normal protocol for the Speaker's office to notify the administration of the invitation," Dermer said in an interview with The Atlantic. "That is why I felt it would be inappropriate for me to raise the issue with the administration, including in my meeting with the secretary of state, until the speaker notified them."
Dermer had a 2-hour meeting with Secretary of State John Kerry the day before Boehner announced the prime minister's visit, and chose not to say anything to Kerry because he assumed Boehner would follow diplomatic protocol and tell the Obama Administration.
Despite accusations of a strained relationship between the two nations, Dermer said Netanyahu has a "great deal of respect" for Obama and "has never intentionally treated the president disrespectfully."
The White House went after Boehner for inviting Netanyahu, calling it a breach of diplomatic protocol. As a result, President Obama and Secretary of State John Kerry will not meet with Netanyahu when he comes to D.C., citing the fact that the Israeli elections are just a few weeks after the planned trip. House Minority Leader Nancy Pelosi also scolded Boehner for inviting Netanyahu, calling it "inappropriate" that Boehner would show "hubris" without any bipartisan consultation. She also said the invitation could hurt peace talks with Iran. Conservative columnist George Will, however, said this is another example of how the president does not respect Congress.
[Image via screengrab]
— —
>>Follow Andrew Desiderio (@forza_desiderio) on Twitter
Have a tip we should know? tips@mediaite.com