James Gunn's Tweets Were Abhorrent, But These Social Media Hit Jobs Are Worse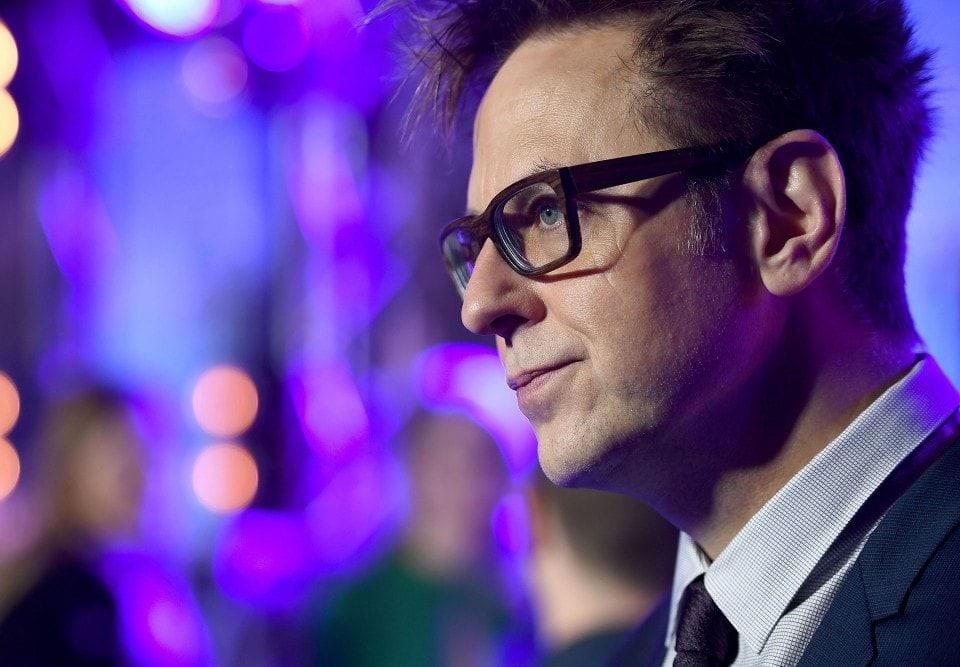 It appears the career of Hollywood filmmaker James Gunn has come to a screeching halt.
Gunn, the writer/director behind the massive Guardians of the Galaxy franchise was fired by Disney over years-old tweets, recently unearthed, that joked about rape and pedophilia.
How exactly did Gunn's career come crashing down? It began earlier this week when he defended actor Mark Duplass from the backlash over his tweet praising conservative commentator Ben Shapiro.
Maybe you disagree with Mark Duplass, which is completely fair (personally I think even Ben Shapiro's mother should unfollow him). But that doesn't make Duplass' point-of-view evil. There are a lot of traitors & racists in the country today. Perhaps save the outrage for them. 1

— James Gunn (@JamesGunn) July 18, 2018
Not everyone can be right all the time about everything, and, if you think that's possible, then eventually you're going to be standing by yourself, "right," but alone. 2

— James Gunn (@JamesGunn) July 18, 2018
We have a President who's an operative for a foreign nation at our helm. We have immigrant children still held without parents. Our election was attacked by Russia and the corrupt GOP is doing everything to make sure we don't put protections in place against it happening again. 3

— James Gunn (@JamesGunn) July 18, 2018
Mark Duplass tweeting how you should follow an asshole because he thinks it's the kind thing to do simply can't be the bar for moral outrage.

Have a good day. 4/END

— James Gunn (@JamesGunn) July 18, 2018
That caused a Twitter clash between Gunn and Shapiro. Meanwhile, conservative Twitter users dumpster dived into Gunn's archives and rightwing internet personality Mike Cernovich published several the filmmaker's now-deleted tweets. Gunn explained they were attempts at being "provocative" and "taboo," as comedians often try to do.
"I like when little boys touch me in my silly place," one tweet read.
"The best thing about being raped is when you're done being raped and it's like 'whew this feels great, not being raped!'" Gunn wrote in another.
"The Expendables was so manly I f–ked the sh*t out of the little pussy boy next to me! The boys ARE back in town!" he joked in a 2010 tweet.
He also wrote crude posts on his now-deleted personal blog including one about a monkey ejaculating on a child.
Gunn expressed regret for his offensive posts over the years and addressed them again on Friday, shortly before Disney decided to cut ties with him, ensuring he will no longer be directing Guardians of the Galaxy Vol. 3. Gunn released an apologetic statement saying he understands their decision and that he is taking "full responsibility."
The age of social media has made us all prone to post things impulsively and without thinking them through. And now, we're destroying people's lives over them. And that's wrong.
Yes, Gunn's tweets were disgusting and shameful, but they shouldn't define his entire life. Everyone should be evaluated by their actions, not by a handful of often years-old offensive posts. There's now a decent chance that he won't be working again in Hollywood because the social media mob successfully implemented this hit job.
The same can be said about Roseanne Barr. Before this year, she was a trailblazing comedian with one of the most successful sitcoms in TV history. Now, she'll forever be remembered for one racist tweet. In the heat of the moment, ABC made the right business decision to cut ties with its star, but despite Disney giving them equal treatment, neither she nor Gunn should have lost their jobs to begin with.
These viral lynchings are toxic on both sides of the aisle and they're quickly becoming a team sport. Part of what's motivating these mob gatherings is a heightened sensitivity in the modern era and the other is bitter partisanship. It was only the left that wanted to tear down Fox News host Laura Ingraham over a tweet that mocked Parkland student David Hogg. And it was only the right who wanted to shred MSNBC host Joy Reid over her unearthed homophobic blog posts (she eventually ensured many on the left joined in on the crusade, after absurdly claiming her now-defunct blog was retroactively hacked).
The most troubling element of our rapidly shifting standards is that according to the Twitter mob, what isn't considered offensive today could be offensive tomorrow. Scarlett Johansson was shamed out of a playing a transgender man in an upcoming film, but it was just four years ago when Jared Leto won his Oscar for playing a transgender woman in Dallas Buyers Club.
It's difficult to say what would be an appropriate penance, to avoid destroying these people's careers. Perhaps James Gunn could volunteer for a child abuse organization or donate his paycheck to charity. But yanking him from the Guardians sequel is indicative of a newly implemented zero tolerance policy for artists that should concern everyone.
People make mistakes and they make stupid decisions on social media. And we must ask ourselves if these misdeeds in question should define who they are. James Gunn and Roseanne Barr shouldn't forever been known as the people with the offensive tweets. Mark Duplass shouldn't forever be known as the liberal who once complimented Ben Shapiro. Their tweets do not represent all they have accomplished in their lives.
What's really absent in this debate is perspective. These life sentences the Twitter mobs are inciting simply don't fit the crime. And instead of giving the condemned a chance to explain, they are forced to issue a quick apology before being chased out of town. This voluntary over-policing of our own freedom of expression is selective, partisan and cynical. Obviously, the big lesson here is that we should all think twice before we hit the "post" button, but we should all resist the temptation in joining the mob whenever our political adversaries tweet something humiliating. One day, it could happen to us and we would want our own adversaries to be forgiving.
[image via Getty]
This is an opinion piece. The views expressed in this article are those of just the author.