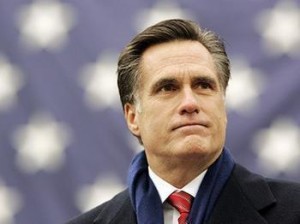 Jane Romney, Mitt Romney's eldest sister, told the National Journal that — despite the GOP platform's stance on the issue — her brother, if elected president, wouldn't ban abortion. His position, she said, is "much more in the middle."
"He's not going to be touching any of that," she told National Journal at a "Women for Mitt" event. "It's not his focus."
Calling out Democrats for playing into women's fears, Jane Romney said. "Personally, I don't think abortion should be used as a football in the political arena."
Per National Journal:
Democrats have not lacked fodder for their charges. Vice presidential candidate Paul Ryan and Missouri Senate candidate Todd Akin are among the many Republicans who oppose abortion with no exceptions for rape or incest. And the Republican platform adopted this week explicitly calls for a constitutional ban on abortion, saying that "the unborn child has a fundamental individual right to life which cannot be infringed." It does not specify any exceptions.

But as Jane Romney put it, "Mitt's much more in the middle" when it comes to abortion.
As for herself, Jane Romney said she believes "life is sacred," but that "every woman needs to be left to make her own choice."
But a ban on abortion under a Romney administration? "Never going to happen."
"Women would take to the streets. Women fought for our choice, we're not going to go back."
Mitt Romney said his position on the issue is clear, in a recent CBS News interview. "I'm in favor of abortion being legal in the case of rape and incest, and the health and life of the mother," he said. (This differs from the party's platform, which calls for a constitutional amendment banning abortion, with no exceptions for rape, incest and the life of the mother.)
(H/T National Journal)
Have a tip we should know? tips@mediaite.com