Joe Lieberman Pens Op-Ed Endorsing Defeated Dem Joe Crowley Over Alexandria Ocasio-Cortez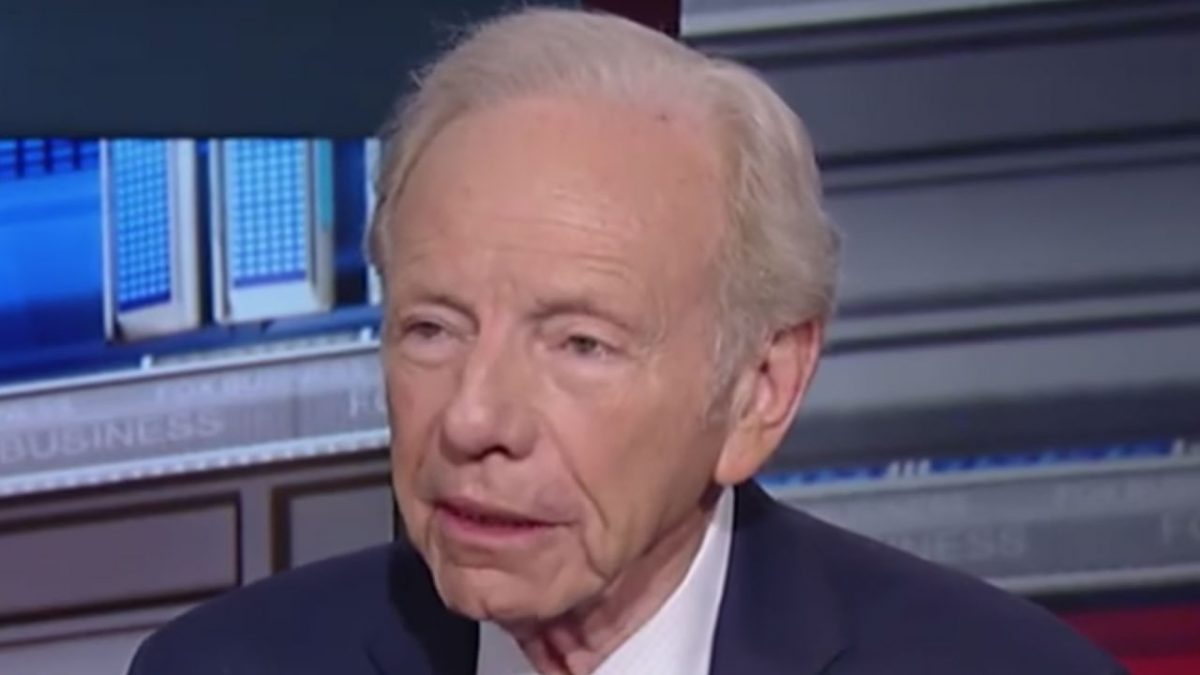 Former senator Joe Lieberman is jumping into the fray of one of the most buzzed-about House races in the country.
Alexandria Ocasio-Cortez's victory over top Democrat Joe Crowley was stunning and the candidate herself has been embraced as symbolic of a new generation of Democratic leaders.
She has received criticism in recent days over her Firing Line interview, but she's now getting what can only be called a massive publicity gift: a former Democrat-turned-Independent who spoke at the 2008 Republican National Convention calling on voters to reject her candidacy.
Lieberman has an op-ed in The Wall Street Journal arguing at the top Ocasio-Cortez's victory "seems likely to hurt Congress, America and the Democratic Party."
And that's why Lieberman is now calling on voters to vote for Crowley on the Working Families Party ticket (Lieberman himself famously lost his 2006 Senate primary but won as a third party candidate). This, of course, is dependent on whether Crowley actually wants to do it, but Lieberman writes in detail why Ocasio-Cortez should not be elected to Congress:
Ms. Ocasio-Cortez didn't speak much about foreign policy during the primary, but when she did, it was from the DSA policy book—meaning support for socialist governments, even if they are dictatorial and corrupt (Venezuela), opposition to American leadership in the world, even to alleviate humanitarian disasters (Syria), and reflexive criticism of one of America's great democratic allies (Israel).

She has received the most attention for calling to "Abolish ICE," Immigration and Customs Enforcement. This makes no sense unless you no longer want any rules on immigration or customs to be enforced.
He concludes by calling on Crowley to get back in "for the sake of Congress and our country."
[image via screengrab]
— —
Follow Josh Feldman on Twitter: @feldmaniac
Have a tip we should know? tips@mediaite.com
Josh Feldman - Senior Editor