Joe Walsh: Cheerleading for Trump Will Come Back to Bite 'Towel Boys' Like Hannity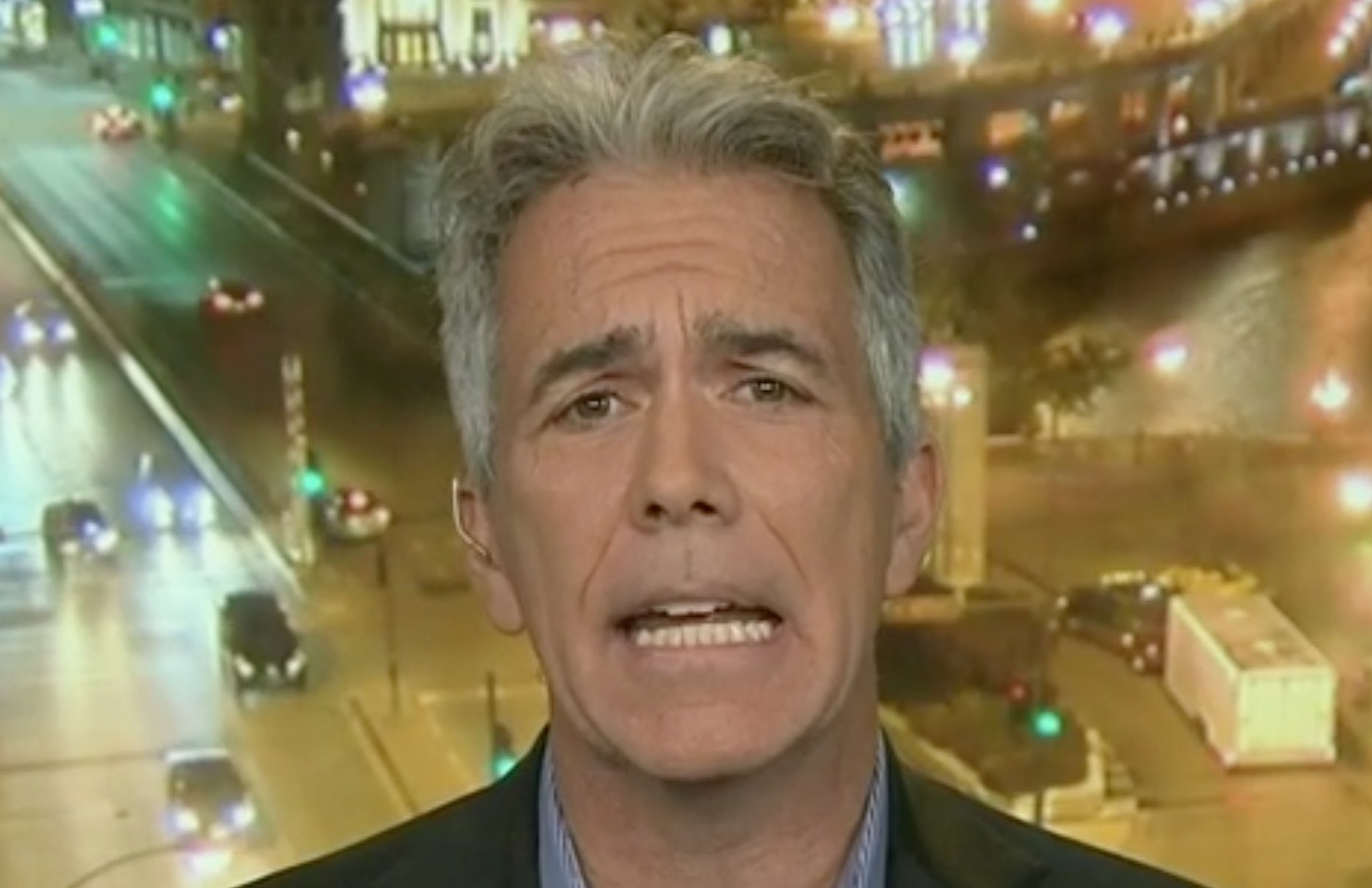 Mediaite columnist John Ziegler interviewed Joe Walsh on his podcast this weekend, and the former congressman provided insight into the pressure conservative media figures face when singing the praises of President Trump.
Walsh supported Trump throughout the 2016 election, though the conservative commentator made it clear he's willing to call out the president for political missteps or broken promises to blow up the establishment. As Walsh spoke with Ziegler, he described how he can't stand Sean Hannity, Mark Levin and other "towel boys" who constantly applaud Trump while ignoring the president's flaws.
"We do not elect kings," Walsh said. "We do not worship our president or politicians, the Left does that…There's been much too much of that with Trump."
Ziegler and Walsh discussed how Trump's base cares more about upsetting the established order than they care about a president with a conservative core ideology. Walsh also addressed how pro-Trump rhetoric is a ratings booster for conservative radio hosts, even if they privately think Trump isn't everything they were hoping for.
"I just say what I believe, period. So I don't care about ratings. But what I do believe is – I do believe the tide is slowly going to turn, and I think guys like Hannity and these guys who all they care about is ratings, I think the day's going to come where that's gonna bite them in the ass, I really do."
Walsh acknowledged that its tough to be a #NeverTrump conservative radio figure these days, and he talked about the pushback he got when he tried to pitch himself to listeners as an "honest" information broker when it comes to Trump.
As the interview continued, Zeigler asked Walsh why he thinks "rating whores" like Hannity will eventually face blowback for their devotion to the president. Walsh stated he is starting to see less pushback for critiquing Trump, which he views as a sign that Trump supporters are starting to acknowledge more of the president's political imperfections.
The two also debated how Trump became inoculated from crippling political controversies after surviving as many as he did throughout the 2016 election. Walsh noted that Trump's rise happened when people were fed up with politicians and the media already, and at least Trump was "honest about what a jerk he is."
Listen above, via Free Speech Broadcasting.
[Image via screengrab]
— —
>> Follow Ken Meyer (@KenMeyer91) on Twitter
Have a tip we should know? tips@mediaite.com