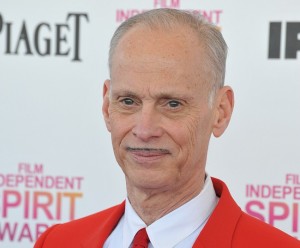 Famous exploitation film director, writer and artist John Waters is known for many things, but what most people don't realize is that he's a proud native resident of Baltimore. So of course the recent Freddie Gray riots came up in conversation during a recent interview from his current book tour.
The Daily Beast talked to Waters about everything from voter fraud to his strategic love for Jeb Bush, but the most interesting portions of the interview concern Waters's troubled hometown.
For starters, Waters compared the recent riots to the ones back in 1968 with intriguing results:
I was around for the first Baltimore riots….My first apartment in Baltimore was on 25th Street and Calvert, and there were tanks outside of my house. Everywhere was burning. Believe me, these riots were not as bad as those. But the riots in Baltimore this time were more widespread than what you saw on CNN.
In other words, the film director suggested that CNN's (and, by extension, the rest of the media's) coverage of the riots was too narrow. Much of the focus was on their more destructive elements, as opposed to the wider canvas of protesters responding to Gray's death.
That's when things got weird. First, Waters touted his Baltimore "street cred," saying that her "used to live [around] there. I used to live in an all-black neighborhood." Then he proposed a solution to the ongoing racial tensions in his beloved city:
The problem in Baltimore is that…there is also an equal number of poor white people. I really wish that they would team up. The poor people of Baltimore need to make it a class issue, not a race issue.
Waters capped off his Baltimore talking points with a rather artistic suggestion: reverse the spectator-less Baltimore Orioles game. That is, fill the stadium with people but don't put a baseball game on. Sure John, let's segue from the highly volatile topic of turning racism into class warfare.
[h/t The Daily Beast]
[Image via Shutterstock.com]
— —
>> Follow Andrew Husband (@AndrewHusband) on Twitter
Have a tip we should know? tips@mediaite.com