Fox's Kat Timpf Tells Mediaite About Water Attack at Brooklyn Bar: 'My Eyes Were Burning'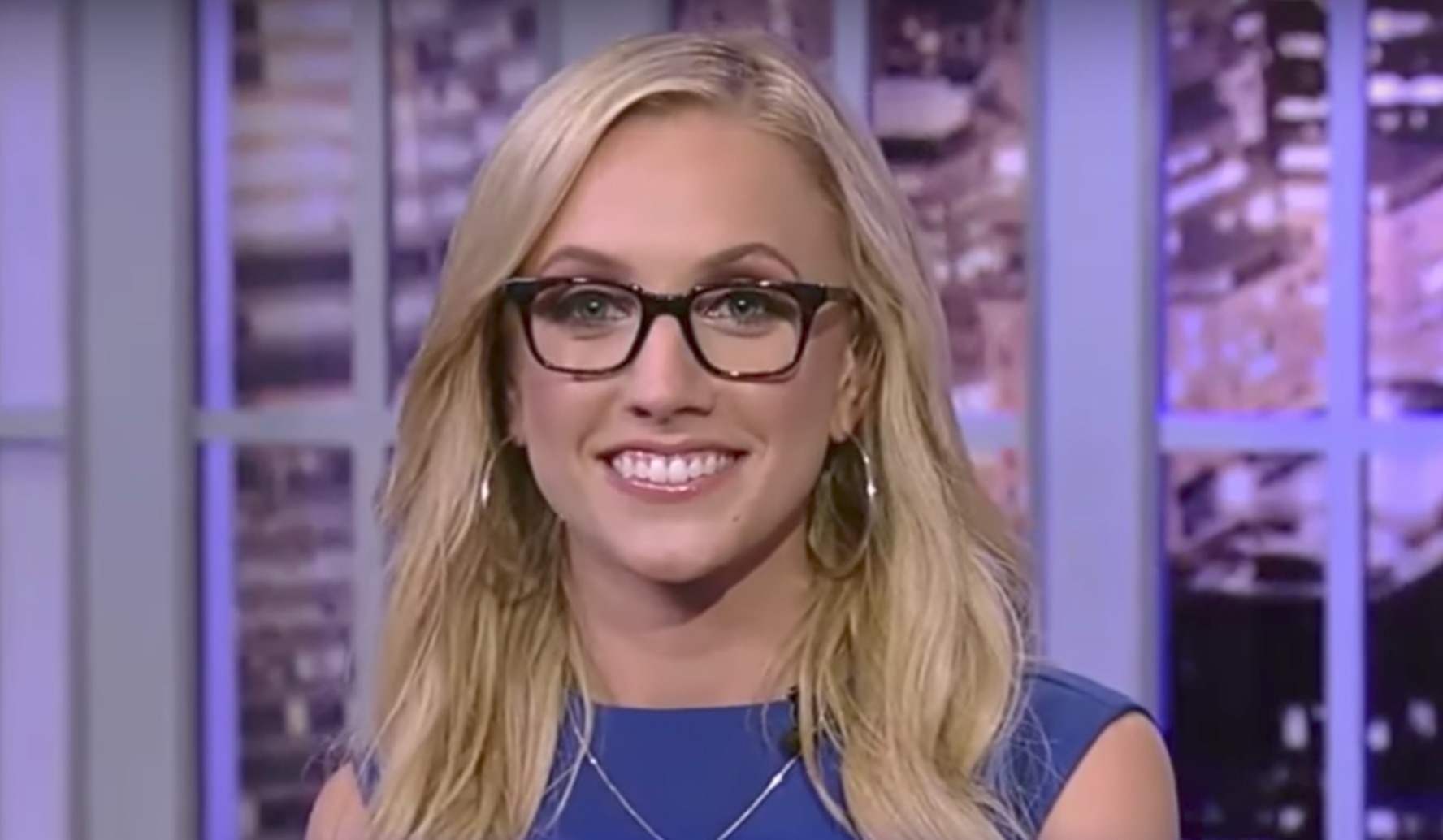 Fox News Specialist Kat Timpf unleashed a fury on Twitter Monday night after an unknown assailant dumped a large bottle of water on her at an event at the Union Pool bar in Brooklyn — and told Mediaite she sees the bizarre assault as indicative of a poisoned political climate.
Timpf was meant to speak at an event for her friend Ben Kissel, who is running for Brooklyn Borough President on the Reform ticket. But before she had a chance to speak, a man tapped her on the shoulder.
"I turned around, he saw my face, and then without saying a word he dumped a giant bottle of water on my head," Timpf told Mediaite. "And I just stood there, and he looked at the bottle and then threw the rest in my face."
After the man ran off, Timpf went to the bathroom to gather herself. "And it hurt, my eyes were burning, I was kind of shocked I was upset," she said.
Timpf was supposed to deliver remarks on criminal justice reform at Kissel's event, but missed her opportunity after the dousing.
"It was interesting because [Kissel] is a nonpartisan candidate, and I'm a nonpartisan talking head. So that kind of vitriol feels weird."
Timpf has faced fairly vicious levels of acrimony — from both conservatives, liberals and even Star Wars fans — as a Fox News pundit who is as at ease targeting campus liberals as she is chiding Eric Bolling for his side-gig as President Trump's best friend on Fox News.
"As someone who has been attacked by people from both the right and the left on the Internet," Timpf said she may never know why she was targeted.
"I assume it was a Fox News thing, but I don't know. I mean, I was there to talk about criminal justice reform," she told Mediaite. "If you're going to assault me, tell me what I did."
"I wish he would have brought a sign so I would at least know what he was there for," Timpf added.
The Specialists anchor said that she has the surveillance video of the assault from inside Union Pool, but that she is hesitant to release it, unwilling to give the attacker any publicity.
"I feel like there will be people out there on the Internet that would love to watch that. And I don't want to give them that satisfaction. They can continue with their weird fantasies," she said.
The assault is somewhat representative of or maybe analogous to a broader trend roiling political discourse in the age of President Trump. With vitriol and violent rhetoric simmering across the political spectrum, it is almost comically unclear whether Timpf — as a pundit who hasn't planted her ideological flag in any easily discernible political camp — was attacked by a right-wing activist or one from the left.
"I've experienced it from both sides," Timpf said. "Everyone's tried to make this an attack on conservatives thing…but I'm not a registered Republican. I never have been."
And she sees the assault as a mark of the blind tribalism discourse has descended to: "It's not about a discussion at all, I'm just someone he's decided that he hates. It doesn't matter what I believe or what I say."
In response to some commentators on Twitter who mocked Timpf for her multi-tweet tirade against the assailant, she pointed out "one thing that all of those people have in common is that they don't know what it's like to not feel safe in public."
"If you're going to oversimplify it and say 'meh, she's mad because she got wet,' you're either kidding yourself or you're a moron," Timpf said. "It's not because I was wet…it's because I was an intended target. That's what is upsetting."
"This is the thing, can I live? That's just how I feel," Timph concluded.
[image via screengrab]
—
Follow Aidan McLaughlin (@aidnmclaughlin) on Twitter
Have a tip we should know? tips@mediaite.com
Aidan McLaughlin - Editor in Chief