Kevin Spacey Accused of Attempted Rape by Then 15 Year Old: 'He is a Pedophile'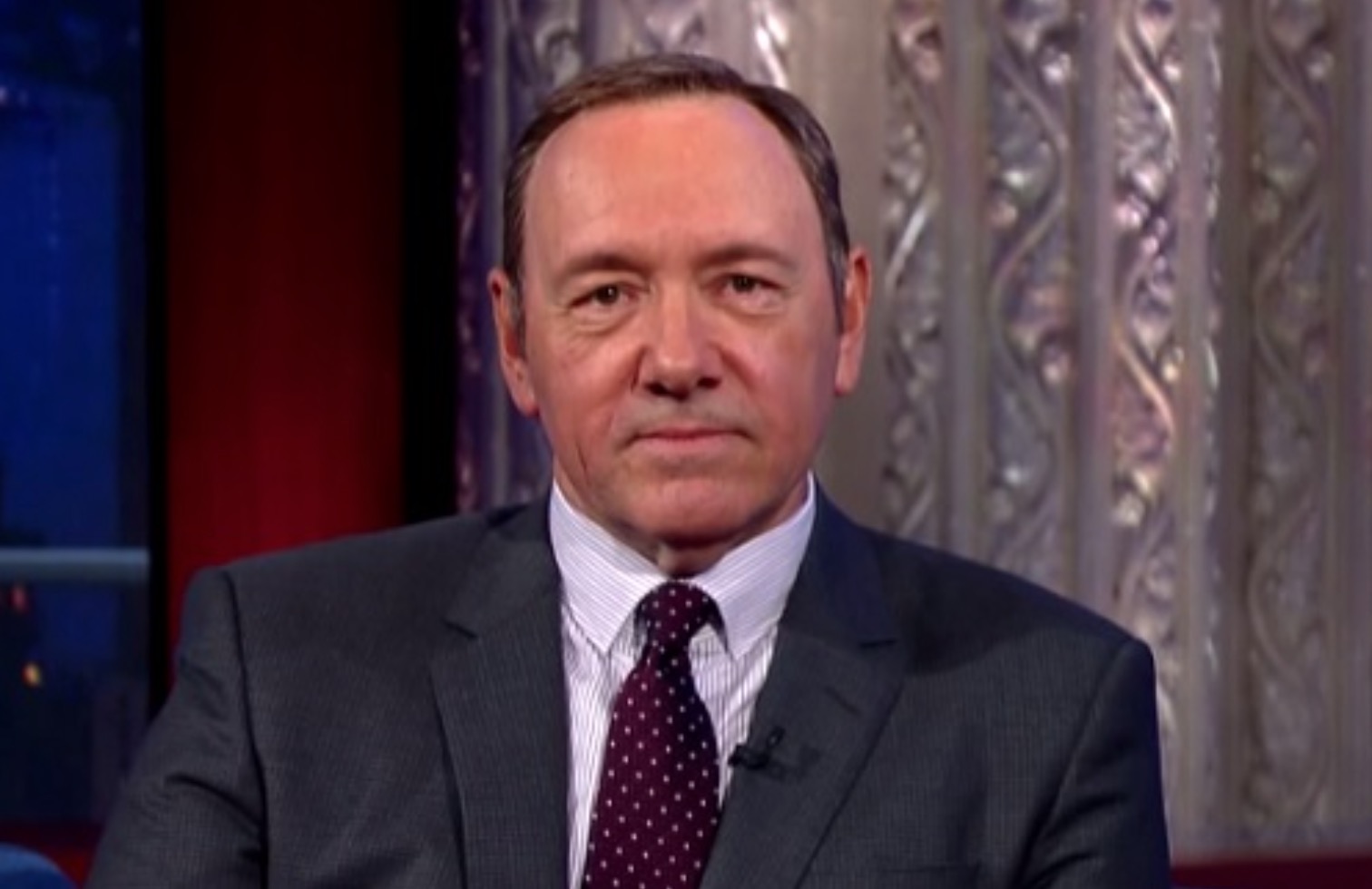 A former child actor has a horrifying and shocking story about how he used to have a relationship with Kevin Spacey, and how it ended when the star actor tried to rape him.
As Spacey continues to face backlash from multiple accusations of sexual harassment, his representatives have released a statement saying he will seek evaluation and treatment. In the meantime, one of his former acting students (who wishes to remain anonymous) spoke to Vulture about his past relationship with the Academy Award winner, and the allegations involved are unsettling to say the very least.
The student claims he first met Spacey at an early point in the latter's career, when he was teaching local acting classes during the 1980s. Two years later, when the student was 14 and Spacey was 24, the two of them randomly met up again at a Shakespeare in the Park festival, and  went off for a private conversation:
Yeah, and we're talking. He was kind of in high seduction mode and gave me his phone number and asked me to call him. He said, "I want to see you, and I want you to come to my apartment." He said he'd always been really drawn to me at the acting classes, but had stayed away because I was 12. So I'm like [laughs] … now that I was 14. That was probably a 15-minute walk, and then I went back to be with my parents.
The student, who was already in a sexually active relationship with his older cousin — also ten-years his senior — took Spacey up on his offer, and that's when their relationship started:
WARNING: THE FOLLOWING CONTENT IS GRAPHIC AND POTENTIALLY DISTURBING
I called him on the phone the next day, and he told me how he was in love with me and wanted to see me. I went and saw him at an apartment he was renting on the Upper West Side. He had a black Labrador named Snake. He might've been walking that dog in Central Park when we bumped into him that night. We started a sexual relationship that first visit, which mostly involved me fucking him.
The student claimed he and Spacey met up several more times afterwards, where they expressed their love for each other as Spacey promised to set up acting auditions for him. During their last meeting together at Spacey's apartment, the boy claims that the actor wanted to switch roles while having sex — and attempted to rape him:
He did not say. He just did. I guess he must have come up behind me and yanked down my baggy jeans, and he goes to fuck me and I'm like, "No, I don't want to." And he pushes hard, and grabs me, and starts shoving up against my asshole, and it hurts like a motherfucker. I again tell him no, and he tries again. I am strong enough, thank God, both somewhere in my brain and in my body, to get him off of me. I'm sturdy, thankfully. I throw him off of me and I run crying down the stairs and out into the street and then suck it all up and go have dinner.
The student spoke to close friends and his psychologist about the incident, and they corroborated his story when contacted by Vulture. He proceeded to talk about how the relationship impacted his life, calling Spacey a "sexual predator" while also condemning the actor for announcing his homosexuality in order to deflect from Anthony Rapp's accusations.
He is a pedophile. When you look at his statement, you realize also he's profoundly narcissistic. He thinks this is about being caught that he's gay. And then he is spinning it, right? "Oh, people like gays now. So I'll throw them that. I'll say I'm gay and I will betray my whole community and do something else that conflates pedophilia with male homosexuality." That's great. Thank you for that. And that was probably the thing that made me want to talk more than anything else. How repulsive that was.
Spacey was asked for a response to all of this, and his lawyer said in an email, "Mr. Spacey absolutely denies the allegations."
The student asked to remain anonymous, and writer E. Alex Jung noted that Vulture had done its "best to verify his account of his time with Spacey" — noting that he had confirmed many details of the account with people close to the former student.
Read the full account here.
[Image via screengrab]
— —
>> Follow Ken Meyer (@KenMeyer91) on Twitter
Have a tip we should know? tips@mediaite.com