Larry Wilmore Salutes Ali's 'Unapologetic Blackness' in Defining His Own Legacy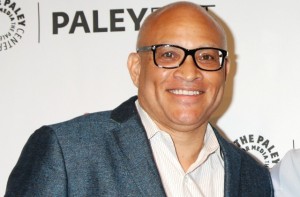 Authors, TV personalities, and political figures have all mourned for Muhammad Ali after the legendary boxer tragically passed away on Friday. TV host Larry Wilmore penned a column on Ali today, where he praised the boxer for being the walking definition of what it meant to be "black and proud."
Wilmore commended Ali for breaking the mold and captivating the world through devilish wit and sheer talent. He also commented on how Ali's greatest achievements came from the boldness he showed by shedding his birth name, standing up for his principles, and "[forcing] the white sports establishment to deal with him on his own terms":
I loved Ali for a number of reasons. I agree with him about being the greatest of all time. As someone who would eventually choose a career in comedy, I always appreciated his wit and humor. He was really funny. I admire his public fight with a debilitating disease and the grace by which he handled himself. But the side of Ali that sticks with me the most was his fight over his own identity.
Wilmore acknowledged that Ali would often use his unapologetic swagger as a way to mess with his opponents, but that it was a necessary rebellion against centuries of black identity being defined by white people.
"Some watching the bout criticized Ali and said it was cruel of him to torture [Ernie] Terrell," he wrote. "Maybe. But it was definitely cruel to strip millions of blacks of their identities over a couple of hundred years. That's the fight Ali was criticizing."
You can read Wilmore's column in it's entirety here, via TIME.
[Image via Shutterstock]
— —
>> Follow Ken Meyer (@KenMeyer91) on Twitter
Have a tip we should know? tips@mediaite.com