Lena Headey Speaks Out on Disturbing Weinstein Encounter: 'I Felt Completely Powerless'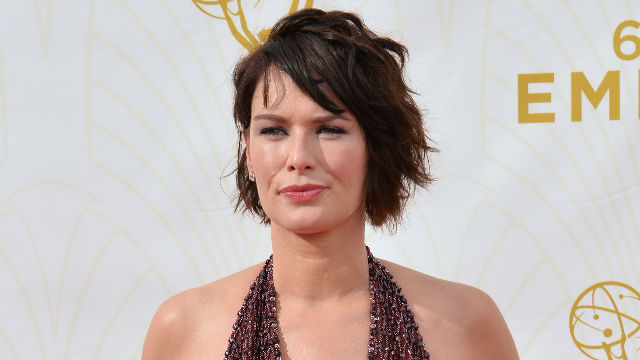 Another high-profile actress is speaking out to share a disturbing encounter with Harvey Weinstein.
Lena Headey, one of the stars of Game of Thrones, first recalled an experience at the Venice Film Festival where the Miramax film The Brother Grimm––which she starred in––was playing.
In addition to accusing director Terry Gilliam of "endless bullying," Headey says Weinstein asked her to take a walk with him. As they did, he "stopped and made some suggestive comment, a gesture."
She laughed it off at the time but adds, "I was never in any other Miramax film."
But then there was another encounter in LA a few years later that Headey says ended with her crying in her car.
She explains that Weinstein asked her to breakfast, and at one point he invited her up to her room. On the way up, she felt nervous and told him she was only interested in work.
This is what Headey says happened next:
"He was silent after I spoke, furious. We got out of the lift and walked to his room. His hand was on my back, he was marching me forward, not a word, I felt completely powerless, he tried his key card and it didn't work, then he got really angry. He walked me back to the lift, through the hotel to the valet, grabbing and holding tightly to the back of my arm, he paid for my car and whispered in my ear Don't tell anyone about this, not your manager, not your agent.

"I got into my car and I cried."
You can read her full statement here:
— lena headey (@IAMLenaHeadey) October 17, 2017
— lena headey (@IAMLenaHeadey) October 17, 2017
— lena headey (@IAMLenaHeadey) October 17, 2017
— lena headey (@IAMLenaHeadey) October 17, 2017
[image via Featureflash Photo Agency / Shutterstock.com]
— —
Follow Josh Feldman on Twitter: @feldmaniac
Have a tip we should know? tips@mediaite.com
Josh Feldman - Senior Editor