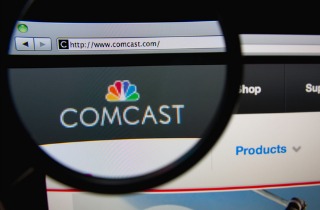 Former tech journalist Ryan Block recently tried to get his Comcast service disconnected, but he ended up on the phone with what has to be one of the most persistent customer service representatives of all-time. This Comcast rep repeatedly asked Block why he's canceling his service, and Block refused to tell him, because frankly, it's none of their business.
The audio Block recorded started after his wife and he had already been on the maddening call for about ten minutes. The Comcast rep trotted out company stats, somewhat dryly asking why you wouldn't want to stick with a company with the fastest internet and TV service. (This persistence may be why Comcast, along with Time Warner Cable, ranks at the bottom in a survey of customer satisfaction in a number of companies.)
In fact, Block said, "This phone call is a really––actually perfect representative example of why I don't want to stay with Comcast." The Comcast rep kept being really, annoyingly persistent, insisting all he wants to do is "help our company be better" and begging him for minutes on end before finally agreeing to disconnect his service.
Block's wife Veronica posted this explanation of what happened before the audio they recorded.
Veronica (the wife) here for some more background. I started the call by (very nicely) saying that we were moving, and that we needed to cancel our service. He asked if we wanted to move our current service. I said no, thank you, but we've already signed up for Astound. He began asking me why we switched and that he would get us a better deal. I said, again "No, thank you, we've already switched, I just need to turn off the service in the old place." It went back and forth like that for another five minutes. At one point I actually pleaded with him, "Please, I don't want to get into a back-and-forth, our minds are made up and we just need to cancel." He wouldn't relent.
Listen to the ridiculous call here:
[image via screengrab]
— —
Follow Josh Feldman on Twitter: @feldmaniac
Have a tip we should know? tips@mediaite.com
Josh Feldman - Senior Editor