Local Paper Hits Back After Keith Olbermann Calls for Editor to Be Fired for Writing Hunting Story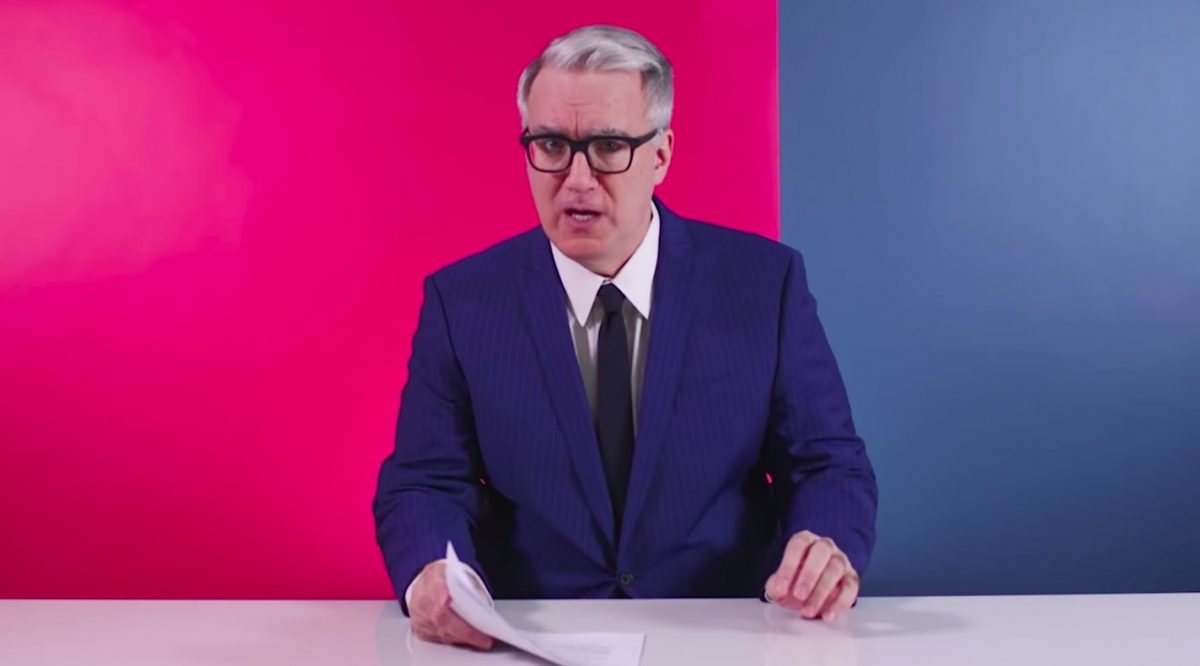 The Clarion-Ledger, a local paper in Mississippi, is not backing down after ESPN host Keith Olbermann called for one of their editors to be fired after writing a story about a hunter killing a turkey during turkey season.
In a tweet, Olbermann called the editor a "nitwit clown." He also called the hunter a "pea-brained scumbag" and called for his followers to "make sure the rest of his life is a living hell":
It be rare and beautiful so me should kill it.

This pea-brained scumbag identifies himself as Hunter Waltman and we should do our best to make sure the rest of his life is a living hell. And the nitwit clown who wrote this fawning piece should be fired. https://t.co/KdU3Bkg104

— Keith Olbermann (@KeithOlbermann) March 26, 2019
In a piece responding to the tweet, The Clarion-Ledger said Olbermann would qualify for his old "Worst Person in the World" segment:
Who can forget former MSNBC political commentator Keith Olbermann's "Worst Person in the World" segment during his 2003-2011 show, "Countdown with Keith Olbermann?" But today, perhaps Olbermann earned that title himself. Why?

It all started with Clarion Ledger outdoors writer Brian Broom writing a piece about a Mississippi hunter bagging a rare white turkey. The story has been extremely popular with Clarion Ledger readers.

…

Keith, really? Our outdoors writer should be fired and people should make Hunter Walman's life a living hell?

Good grief man, get a hold of yourself.

Hunting is very popular in the South. We get it. You are not into hunting. But calling for firings and lives in hell? That seems a little far. Or, as one Twitter user succinctly put it, "It's the American cultural divide in one glorious, near-defamatory tweet."
Clarion-Ledger Executive Editor Sam Hall defended their story and editor on Twitter:
Oh well. I guess the only thing to do now is wait for @BrianBroom's next terrific piece. He has many, if you want to check them out. https://t.co/boTAI81pC2

— Sam R. Hall (@samrhall) March 26, 2019
In our newsroom, that would be a fireable offense, not writing a story about a hunter bagging a turkey.

— Sam R. Hall (@samrhall) March 27, 2019
The hunter, Hunter Waltman, also told The Clarion-Ledger he has since received threats since Olbermann's tweet was posted.
ESPN, where Olbermann currently works, responded in a brief statement provided to Mediaite, "We have spoken to him about not making personal attacks."
[image via screengrab]
Have a tip we should know? tips@mediaite.com