Made in America Week? Trump's Mar-a-Lago Requests Permission to Hire 70 Foreign Workers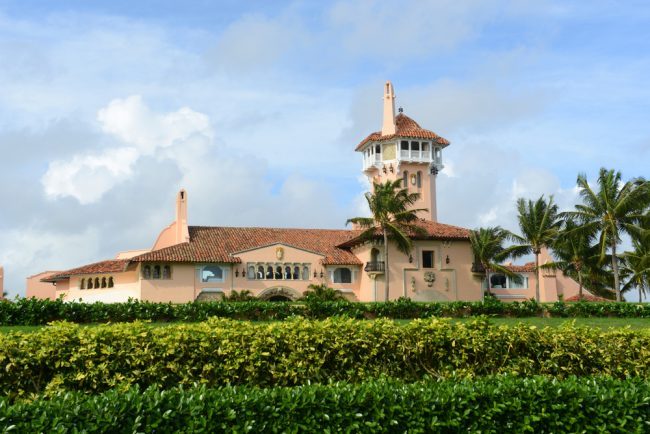 Well, this is awkward.
As the White House is wrapping up "Made in America Week" — the latest in its string of theme weeks — President Donald Trump's opulent Florida golf club Mar-a-Lago has requested permission to hire 70 foreign workers for the upcoming fall season.
According to the Washington Post, the club recently sent the requests to the Labor Department and they were made public yesterday. The club is seeking to fill housekeeping, waiting and cooking jobs with foreign workers.
This isn't the only Trump property looking to hire foreigners. Another Florida golf club has requested approval to hire six cooks from outside the country. And earlier this year, a Trump winery in Virginia utilized a visa program for farm workers to hire 23 foreigners.
Trump's Florida golf properties are applying for H-2B visas to hire their foreign workers. The visa program is used for non-agricultural workers typically filling temporary jobs in areas like tourism and construction. Recently, the Trump administration noted that it would be expanding the program to include 15,000 more visas per year.
Of course, Trump rose to the presidency on the back of his Make America Great Again slogan, which included a heavy pitch to voters about the need to buy and hire American. And this latest theme week is centered on that very message, with the president pushing the need to buy American-made products and hire American workers. In fact, back in April, Trump signed the Presidential Executive Order on Buy American and Hire American.
Besides the potential backlash Trump may face over his for-profit businesses looking to hire foreign workers, the president has taken heat from some corners over the number of products his companies make overseas.
[image via screengrab]
—
Follow Justin Baragona on Twitter: @justinbaragona
Have a tip we should know? tips@mediaite.com