Makeup Contest Winner Reportedly Disqualified For Supporting 'Fascist' Trump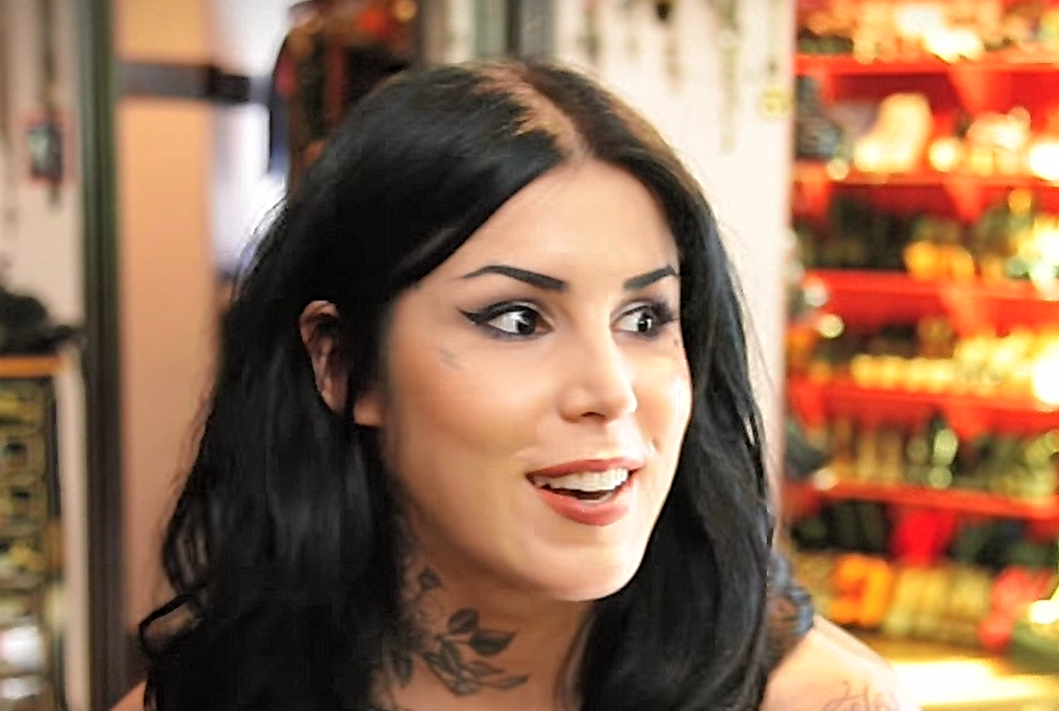 A Kansas makeup artist is claiming that she won a national contest sponsored by famous tattoo artist and reality TV star Kat Von D but was later disqualified after it was discovered that she had made a pro-Trump post to her Instagram account.
Screenshots taken by Gypsy Freeman show that Freeman had been declared the contest winner prior to having the honor revoked because rewarding a Trump supporter is basically the same as honoring a Hitler supporter, according to screenshots allegedly obtained from Von D's Instagram account,  the Kansas City Star reported.
Freeman's entry was an image of an angelic figure beside a girl in an all-black outfit and thick mascara.
The contest winner was to receive a $500 gift card to Sephora and be flown with a guest to Los Angeles to attend the launch party for Von D's new makeup line.
But a short time after being declared the winner, Freeman allegedly received several direct messages from Von D's personal Instagram account telling her that she would not be invited to the event.
"My launch party (and my brand) celebrates many things that Trump is against," Von D said according to the screenshots.
"And I just need you to know that I personally have a hard time with inviting anyone who would support such an anti-feminist, anti-homosexual/LGBT, anti-immigrant, and anti-climate change fascist such as Trump," she added.
According to the screenshots, Freeman replied: 'I won't be upset with you if you can't have us there for these reasons, and I wish you the best.
"We would love to be there, of course, but I sincerely do understand if you decide to replace us with someone who supports the candidate you support.
Von D responded, "It's not about inviting people based on their political stance – it's just extremely difficult (borderline impossible) for me to be friends with or associate with anyone who would support a man who goes against everything I stand for."
"I would feel the same way towards people who supported Hitler, or any other fascist," she said.
[image via screengrab]
Have a tip we should know? tips@mediaite.com