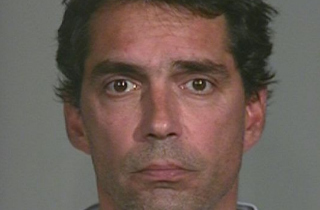 His wife was "snippy" and drugging her "made her nicer" is how an Indianapolis man convicted of repeatedly drugging and raping his wife explained his actions in court. The offenses, carried out over the course of three years, netted Indiana resident David Wise a grand total of zero years in prison after a trial in which he was found guilty.
Mary Boardman says she confronted her husband about his suspicious behavior, and her mysterious drug-induced sleepiness, before reporting him to the police along with videos he had taken of the rapes, according to the Indy Star. "I was taking advantage of you in your sleep and you kept coming to me and telling me it was NOT ok," Wise explained to her in an email. "I needed to stop."
The jury who heard the case against Wise apparently agreed, finding him guilty of six felony counts, including rape and criminal deviate conduct. Each of those might normally come with six to twenty year sentences, Marion County Deputy Prosecutor Courtney Curtis told the Los Angeles Times.
The judge in question, Kurt Eisgruber, apparently didn't think it was all that serious of an offense, applying a 12 year suspended sentence, and eight years of home detention pls two years probation. As if that weren't insult enough, Eisgruber told Boardman, who, again, was repeatedly rapd and drugged by her own husband, that she needed to forgive him. He explained to the Times:
"I hope that you can forgive him one day, because he's obviously struggled with this and struggled to this day, and I hope that she could forgive him.

"Ultimately, I think that helps a lot of people heal — it helps them to reach that point," Eisgruber added. "Some can, some cannot. I'm not in her shoes, I'm not able to say one way or another … It's not something that's limited to her or this case. But when people are really struggling, I just offer that out. … I just hope that they find peace."
Here's something I'm just going to offer out: Screw this guy's peace.
Forgiving him — not that I'm saying she should — might have been easier had he even apologized. No such luck there.
"He never once apologized, never once expressed any type of remorse, and his explanation for admittedly drugging me was because I was snippy," Boardman said. "Women, don't get snippy out there; you might get drugged and raped."
— —
>> Luke O'Neil is a journalist and blogger in Boston. Follow him on Twitter (@lukeoneil47).
Have a tip we should know? tips@mediaite.com