Mark Levin Tears Into 'Loser' GOP Leaders, Politicians: Party Will 'Split, And There's Going To Be Two Parties'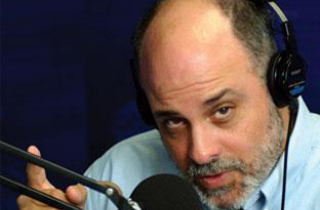 The "GOP civil war" is a phrase we've been hearing often, and Mark Levin offered his particularly dramatic take during Monday night's broadcast when he weighed in on the RNC's so-called autopsy report. Tearing into the report's proposed change of course, Levin reminded his audience that America is a conservative country — but Republicans will continue to lose under current leadership.
Referring to the likes of Jeb Bush and Karl Rove, Levin recalled the trend of the Hispanic vote during elections since the 1980s. "The truth is, this community is the most reliable Democratic-voting bloc, other than blacks and Jews," he asserted, adding that the Democratic Party doesn't say they need to reach out to the middle class or white vote.
The Republican Party doesn't push its agenda "because it doesn't have an agenda — other than one that's written by the left," he argued.
"They don't even know how to name a report," Levin later remarked, referring to the term "autopsy." Along those lines, he criticized RNC chair Reince Priebus specifically, questioning why he hasn't been fired after Mitt Romney's loss. (Same goes for Rove.) "These losers are not going to save the Republican Party."
If majority of Americans identify as conservative, as polling suggests, and President Obama still wasn't defeated, there's an issue. The "problem is your being outworked, you're being outsmarted," he continued. "The problem is you're not standing on 'conservative principles.' You're not believable."
The times may have changed, but principles don't change, Levin asserted, but modern politicians and the party's leadership are incapable of articulating them. "The fact that the chairman of the Republican National Committee can't do it and the speaker can't do is a problem with the Republican Party and it's leadership."
"And damn it, if it's not changed, if these people aren't thrown out, we're going to lose," Levin charged. "And the Republican Party is going to split, and there's going to be two parties."
Listen below:

(h/t RCP)
Have a tip we should know? tips@mediaite.com