Mark Levin Unloads on 'Sick S.O.B.,' 'Pathetic' Matthews: 'He Is Truly a Deranged Moron!'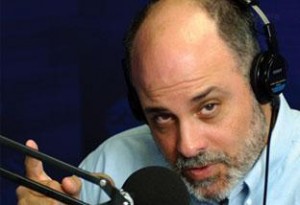 Following his lengthy interview with President Obama, Chris Matthews attacked his GOP opponents as less patriotic than Nelson Mandela's opponents. Mark Levin took Matthews to the woodshed on Friday for this rather strenuous comparison.
Levin said at the outset that Matthews is most assuredly "off his rocker," and took a shot at the "conga line of freaks" at MSNBC before playing the audio of Matthews attacking Obama's opponents. Levin called him "one sick S.O.B." and a "little puke" for having the gall to attack any critics of the president when he and his "left-wing kooks" did everything in their power to attack Ronald Reagan, Richard Nixon, and other Republican presidents.
But beyond that, it was thoroughly absurd to Levin that Obama is in any way comparable to Mandela, saying that Obama never went through the kind of suffering Mandela did, and it's not unpatriotic for the minority to check the president's power. He suggested Matthews read up on how black conservatives like Clarence Thomas have been treated before trying to compare Obama and Mandela.
Levin concluded by throwing a few more sucker punches Matthews' way.
"To hear this pathetic liberal know-nothing to go on and on and on at that pathetic, nothing cable network is disgusting… This clown, Chris Matthews, he doesn't understand this country, he doesn't understand our system, he doesn't understand our Constitution. He is truly a deranged moron!"
Listen to the audio below, via The Mark Levin Show:
[h/t Daily Rushbo]
— —
Follow Josh Feldman on Twitter: @feldmaniac
Have a tip we should know? tips@mediaite.com
Josh Feldman - Senior Editor