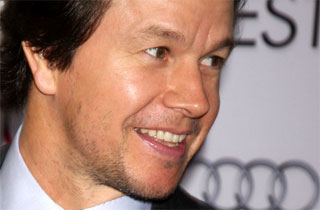 Mark Walhberg, who is seeking a pardon for brutally attacking a Vietnamese immigrant, plans to meet the man he assaulted.
After The Daily Mail reported that Wahlberg's people are in touch with Johnny Trinh, a former Boston resident who now lives in Houston, and will fly him out to Los Angeles, along with his family, to meet the actor and make amends.
Earlier this week, Trinh revealed to the Mail that he had no idea Walhberg was his assailant, and that he didn't lose his eye because of the incident (he'd lost it during the Vietnam War). "He was young and reckless but I forgive him now," he told the Mail. "Everyone deserves another chance."
Wahlberg, who was 16 when he was arrested and served 45 days in prison as a result, credits the event as a pivotal moment that helped him turn his life around. Years later, he became known as the rapper Marky Mark, and even more years later, gained fame as an acclaimed actor.
"I've worked really hard to be a positive influence for kids growing up in communities like mine who don't really have a chance, and try to provide an opportunity for them to be more successful and that's why I'm doing it," he said, explaining why he was now seeking a pardon from the Governor of Massachusetts. "And it's not like the story hasn't been talked about. I've been talking about it for 25 years."
Watch him discuss the pardon request below, via NBC
Visit NBCNews.com for breaking news, world news, and news about the economy
[Daily Mail]
[Image via Helga Esteb / Shutterstock.com]
— —
>> Follow Tina Nguyen (@Tina_Nguyen) on Twitter
Have a tip we should know? tips@mediaite.com