Matt Whitaker Reportedly Lied on Gov't Forms by Claiming to Be an 'Academic All-American' Football Player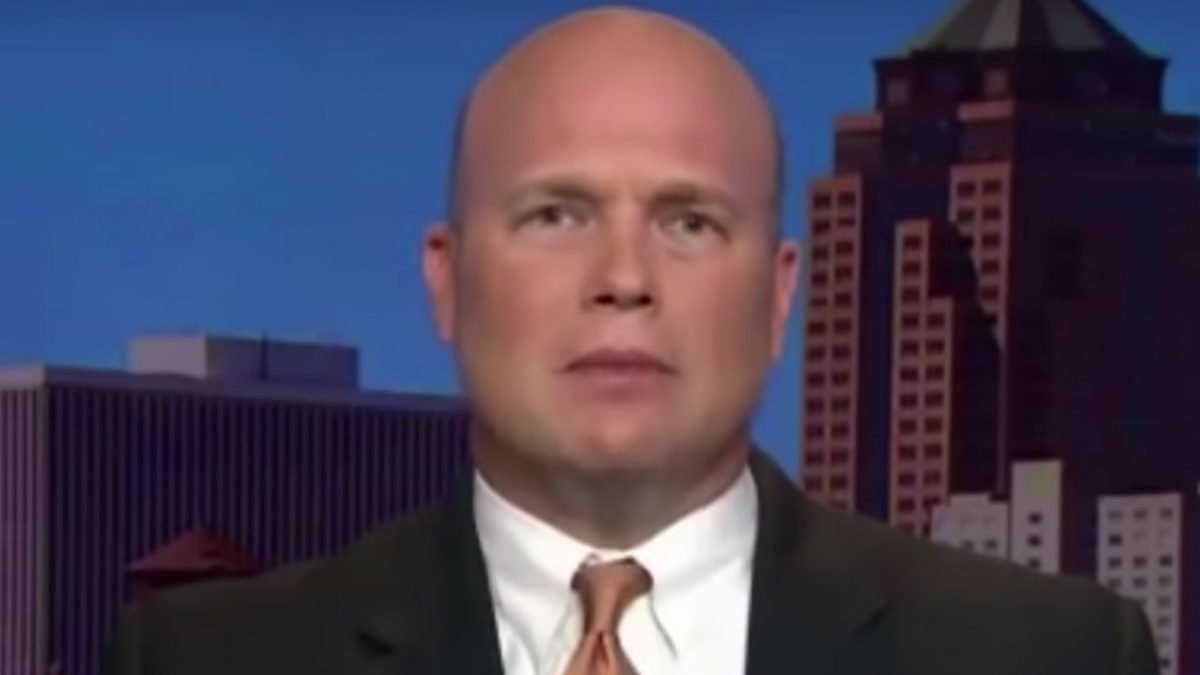 A new article indicates that acting Attorney General Matt Whitaker fudged his résumé and claimed in government documents that he was named an "Academic All-American" when he played for the University of Iowa's football team during the early '90s.
The Wall Street Journal reports that Whitaker claimed the "Academic All-American" title for himself on a résumé he composed in 2014, on the biography for the website of his former law firm, and also on a 2010 application for an Iowa judgeship.
The Journal examined records from the College Sports Information Directors of America (CoSIDA) to see if they bestowed the honor on Whitaker when he played tight end from 1990 to 1992. Despite Whitaker's claim of receiving the title in 1992, his name doesn't appear on CoSIDA's list for that year, and spokeswoman Barb Kowal says the organization has no record that Whitaker ever held the status.
From the report:
After checking with the University of Iowa, Ms. Kowal said that it appears that Mr. Whitaker was given a lower-level honor, selected to an All-District honor in one of eight regions around the U.S. Those selected in the regions are put on the national ballot, she said. From there, a small number of student-athletes from each sport are voted to be given the coveted Academic All-American status every year.

Kerri Kupac, a Justice Department spokeswoman, said Mr. Whitaker relied on a 1993 University of Iowa football media guide, which listed him as a "GTE District VII academic All-American." (GTE was the contest sponsor at that time.)
To be eligible for an Academic All-American nomination, student athletes need to have a 3.3. grade point average while playing as a starter or important reserve player for their team.
— —
>> Follow Ken Meyer (@KenMeyer91) on Twitter
Have a tip we should know? tips@mediaite.com