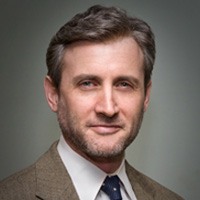 I'll be honest—each month, as we see record numbers at our young sites, I worry. I fear that the next month can't possibly rival the previous one, that it will be nearly impossible to beat those numbers in the near future. After all, our staffs are about as lean as they get (some sites have just 2 employees), we don't have a corporate entity or venture capital firm behind us, and we have already vastly exceeded any and all expectations. Yet here we are again.
Mediaite's new team, led by Managing Editor Colby Hall and Senior Editor Jon Nicosia, welcomed over 2 million unique visitors to the site for the first time since its launch in July 2009. Including syndicated content, Mediaite had close to 5 million visitors according to Google Analytics. It has also begun to make regular appearances on a list of the top ten blogs in the country as ranked by Technorati. In fact, three of our four sites—Mediaite, Geekosystem, and Sportsgrid—as well as cousin site Gossipcop.com all had their highest number of monthly visitors ever in November.
Geekosystem, led by Robert Quigley and deputy Susana Polo, saw a record 1.4 million unique visitors. Dan Fogarty and Glenn Davis over at Sportsgrid—which just launched in late May—had 510,000 monthly uniques, their most ever. Styleite, however, retained the trophy as our site with the most pageviews per visitor.
According to web traffic assessor Quantcast.com, all five sites together (most of which launched this year) are now seeing traffic consistent with or greater than sites like LATimes.com, WSJ.com, Slate.com, Politico.com, NYMag.com and other household media brands.
Considering this success, it's hardly surprising that our staff is growing (a little). Mediaite is thrilled to announce two new hires. Alex Alvarez, who has been doing a fantastic job editing Mediabistro's Newsfeed, is joining us as Editor. Having previously reported on the sometimes unsavory lives of celebrities at Guanabee.com and, later, the even more unsavory lives of those in New York media at FishbowlNY, Alex now comes to work for one of those unsavory Manhattan media characters.
Matt Schneider, a former corporate lawyer, also joins as an editor. As an attorney, he specialized in finance, bankruptcy, hedge funds and so on. But while toiling away, scrutinizing arcane regulations and criminal codes, Matt kept a deep, dark secret: he's a nearly obsessive politics and media junkie. (You should have seen the animation he created with his resume). Who knew someone who billed by the hour could have a great blogger sensibility?
This is just the beginning. We will have more exciting announcements to come in the next few weeks. So stay tuned—and thank you!
Have a tip we should know? tips@mediaite.com