Mediaite Breaks Traffic Record in March, LawNewz Surpasses 1 Million Visitors in Second Month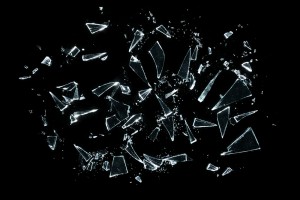 March was a good month. SeaWorld finally agreed to end its Orca shows, Starbucks pledged to donate all its unsold food to the needy and Mediaite.com had its biggest month. Ever.
Ok, so maybe our growth is not life changing news, but for those of us here, it truly is a month to celebrate. Mediaite welcomed a whopping and record 7.7 million unique visitors to our site in March. And no, it wasn't all because of one Mr. Donald Trump (although he certainly doesn't hurt). In fact, only two of our top five stories related to the Donald. I don't say this lightly, but when evaluating our current team from top to bottom, this is probably the strongest (and largest) group the site has ever seen. And not just from a traffic perspective either. We are posting smarter, more thoughtful, analytical and sometimes biting pieces than ever before.
A special thanks goes to tireless Managing Editor Jon Nicosia who had a particularly good month with terrific story selection and lightening speed. It's also worth noting, that while the staff has grown to seven full timers and a few part-time folks, we are still competing in an arena with staffs often ten times our size. So a hearty congratulations goes out to the whole Mediaite team: JD, Alex, Tommy, Joe, Josh, Lindsey, Sam, Ken, Jon and Rachel.
The newest member of the Mediaite team can also take a bow for the meteoric growth of LawNewz.com which cracked 1 million unique visitors in it's second full month. That is an amazing feat for a staff of just three people working on a brand new niche site. I did not expect to hit that milestone for at least six months, if not more. Long time local news reporter and Yale law grad Rachel Stockman has helped make the site a "go to" for those seeking out smart legal analysis of the biggest stories in the news. Rachel is now also the Senior Editor of Mediaite alongside Jon and we are adding staff to LawNewz to help fuel the surge.
And its not just the editorial side that is thriving here in our unrefined, "loft style" (AKA wide open with hanging wires and cheap freebies sent to us strewn throughout) office. The business side is having unparalleled success with a devoted and cohesive team the likes of which our suite of sites have never seen before. In the weeks to come, we have some exciting new initiatives coming (particularly on TheMarySue.com) on that front as well.
So thank you to the teams and most of all thank to our readers and commenters. If you have gotten this far down in a self-congratulatory post about our success, you really are a true fan and we appreciate it!
This is an opinion piece. The views expressed in this article are those of just the author.