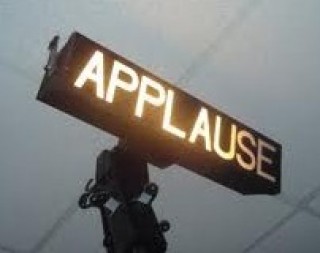 The month of June was a banner month for Mediaite.com. With our two year anniversary approaching, Mediaite enjoyed nearly 3 Million unique visitors to the site; throw in our syndicated content, and that number jumps to just shy of 6.5 Million unique visitors who viewed branded Mediaite content in the last thirty days. This, in just our 24th month in the marketplace.
Two years ago, when a brand-new competitor entered the super-crowded landscape of media websites, many guffawed, and added some sort of reasonably skeptical comment of "Good luck on that!" But we saw an opening — covering the intersection of media and politics– and remained undeterred by the cynics. Since then, we've seen five other sites spawned (Styleite, Geekosystem, SportsGrid, TheMarySue, and Mogulite) each with their own traffic successes to report. While we are at it, we'd like to give GossipCop a shout out for breaking 2 Million uniques as well.
Surely we had a sizable promotional budget for marketing and advertising, right? Well, it is true that we once spent roughly $70 on a targeted Facebook ad experiment back in July of 2009. But that's pretty much the sum total that we've spent in getting our message out there.
Others have the advantage of some sort of institutional investors to provide breathing room, or even better, a partnered marketing relationship with a mothership source of traffic like AOL, MSN or Yahoo! Not us. While we have enjoyed occasional links from some well-trafficked sites (and we appreciate the fine and attractive editors of those most excellent sites.) Almost all of our traffic, however, has been due to original reporting, jumping on a story quickly, or having particularly quotable commentaries. If I may say so myself, the real secret to our success is the hard work, smarts and sense of humor of our very humble staff of six full time editors and writers, and two part-timers. (Plus two invaluable summer interns!)
Most of all, though, thanks to you, dear readers, for continually coming to Mediaite for your media news diet, even those of you who seem to love to do nothing more than hang out in our comments section and throw darts at us. We expect that the looming political season kicking off next fall will spell great things for the future.
In the meantime, I have a site to edit, and some hopefully interesting and/or fun stories to speed up this very slow summer Friday. Thanks again, and remember, that's M-E-D-I-A-I-T-E.
Have a tip we should know? tips@mediaite.com
Colby Hall - Founding Editor