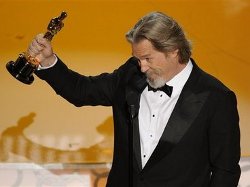 The Oscars are over, the final ballot counted and final award given. But we know the Oscar voting results you're really looking forward to haven't been announced yet: ours! That's right, after receiving an impressive 100 submissions, we're here to announce who's taking home our top prize. And the mittens go to…
…reader Paul Jarnagin, with 18 correct predictions out of 24 categories! Excellent work, Paul. You win some super-special Olympic mittens! Email us here to claim your prize. Second-place was a tie for 17, between Andy Levy, Kevin Michael Thomas, and Scott Woelfel. Your prize is being totally name-dropped in a Mediaite post. Congratulations! That Google rank just went through the roof.
Delving into some details: The average among all ballot participants was 11.75 predictions correct, almost exactly half the ballot. Ballot developer/vote tallier/author of this post Glenn Davis (deputized by Price Waterhouse-Coopers and post co-author/Oscar Pool organizer and Mitten Provider Rachel Sklar) turned in an extraordinarily average performance with 12 correct predictions, though he inexcusably whiffed on shoo-in Best Actor nominee Jeff Bridges of Crazy Heart. 84% of ballots correctly predicted Bridges' victory, making Best Actor the 2nd-most lopsided category on our ballot. Best Picture winner The Hurt Locker didn't fare nearly as well, barely capturing a majority with 51% of the votes.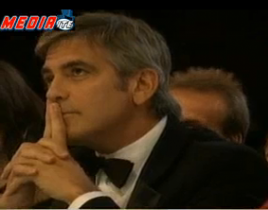 The most lopsided category, unsurprisingly, was for outstanding achievement in visual effects, with James Cameron's Avatar the choice on 100 out of 100 ballots. We'd congratulate all involved on a predicting job well done, but all the unanimous victory really proves is that no one intentionally sabotaged their own ballot. Other overwhelming winners included Best Original Song "The Weary Kind" from Crazy Heart (81% of the vote), Best Director Kathryn Bigelow of The Hurt Locker (77%), and Best Supporting Actor Christoph Waltz of Inglourious Basterds (75%). Sure enough, all three went on to win the statue at the actual ceremony.
Avatar's Cameron proved to be a popular directing choice among our non-Bigelow voters, while Invictus' Matt Damon won most of our non-Waltz Best Supporting Actor votes.
Anna Kendrick and Maggie Gyllenhaal showed surprisingly strong in the Supporting Actress category (i.e. multiple picks against powerhouse Mo'Nique), and Gabourey Sidibe was the popular dark horse pick against frontrunners Sandra Bullock and Meryl Streep. Inglourious Basterds, shut out for everything except Waltz's win, was a popular second choice in the Original Screenplay category. (NB: Despite her last-ditch call for a Basterds upset, Sklar picked Hurt Locker in the pool, and scored a semi-respectable 14. Mediaite top dog Dan Abrams scored a slightly less-than-respectable 6, having hopped on the Avatar train for Best Picture and Best Director. Nerds should note that he voted in solidarity with Geekosystem on Adapted Screenplay, loyally picking District 9. Aw.
Some predictions understandably proved far more elusive. Best foreign language film and best short documentary tied for toughest category, with only eight ballots listing the winners (Argentina's El secreto de sus ojos and the now-infamous Music by Prudence, respectively). Additionally, only 10 of our voters correctly predicted best animated short winner Logorama, with Wallace and Gromit in 'A Matter of Loaf and Death' being a more popular choice there. But again, the lack of success here is expected — if you really knew the winners for these categories in advance, congratulations, because you know movies better than we do.
Anyway, the most important thing is, Paul Jarnagin won our Oscar Pool! Congratulations, Paul. We see you.
Have a tip we should know? tips@mediaite.com