Mediaite's Tommy Christopher: Obama's Biggest Advantage Leading Up To Election Is Mitt Romney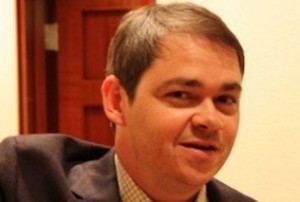 Mediaite's Tommy Christopher paid a visit to SiriusXM's Slade Sohmer and Pamela Kirkland to discuss some recent media happenings as well as, of course, the state of the presidential race. In particular, Mitt Romney's campaign, which Christopher noted is getting rather desperate.
Before getting into election politics, Christopher was asked about POLITICO's Roger Simon's piece about Paul Ryan nicknaming Romney "The Stench" — which Simon later said was satire, but only after it fooled several writers, Christopher not entirely excluded. "I don't think we misunderstood it," Christopher said about the piece. "I think Roger Simon misunderstands what satire means."
But they digressed.
The last couple weeks for the Romney campaign have been one disaster after another, Christopher said, which, as a liberal, he doesn't exactly mind. But he offered the other side some advice nonetheless: take a deep breath, stop panicking, figure out a plan, and stick to it. "Because people are starting to smell the desperation."
"This election's going to come down to such a small fraction of people. If Romney just shut his mouth now, and did no campaigning between now and Nov. 6, he might better off," Christopher said. "Because it's going to be decided by the people who aren't paying attention, so it could well come down to what the horoscope says on Nov. 6."
As for why neither of the candidates are claiming the poll numbers, Christopher said the Obama campaign can't afford to be complacent. But the Obama campaign does have many advantages leading up to the finish line, Christopher said, with the greatest advantage being, well, Mitt Romney.
But you never know, he added. That there are people who have yet to choose a candidate is a testament to the intelligence of voters, he said.
The segment then segued into social media, as Christopher was asked about his Twitter approach. "I have been known to get into these sort of frenetic feuds with people where I don't necessarily think before I Tweet," he said. "And I get in trouble for that, so I've been trying to curtail that a little bit." But it's also a great resource for story ideas, he added.
Eventually the conversation looped back to the satire piece, when again Christopher reiterated that the writer doesn't have a good grasp of what satire means. (Somehow, that discussion veered into Christopher attributing Keith Olbermann's demise to Twitter.)
Wrapping up the segment, Christopher was asked to respond to a remark on Twitter that argued media reporting means staying in the middle and reporting the truth. Christopher rejected the notion that a person can't simultaneously have an opinion while remaining be fair and accurate. But, he said, everything has to be evaluated on its own merit. News consumers should be aware of that.
The segment below, via SiriusXM:

Have a tip we should know? tips@mediaite.com