Mediaite's Tommy Christopher To Ed Schultz: Eastwood's RNC Speech Helped Democrats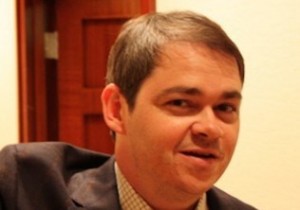 Mediaite's Tommy Christopher paid a visit to Ed Schultz's radio show to discuss what everyone else in political media is discussing today: Clint Eastwood and his cool/crazy (take your pick) speech at the Republican National Convention. The pair pondered whether the Republicans did well with his and Paul Ryan's speeches — with Christopher contending that Eastwood was a helping hand to Democrats.
The two biggest mistakes to come out of the convention, Christopher said, are the Eastwood speech and Ryan's decision to mention the closing of the Janesville auto plant (in his speech) "because those two things completely overshadowed the things that were supposed to be accomplished here." The story about Ryan's speech became centered around the lies in it, he said, and "nobody would've noticed" had it not been for the Janesville anecdote.
As for Eastwood. Well, he's what everyone's talking about today — which means they're not talking about Romney. "I love Clint Eastwood," Christopher added. "And I love him even more today than I did last night." Because "he did more for the Democrats last night than they could possibly have done."
The "automobile loan," Schultz said, was a "resounding success" for the president, and that story simply doesn't have a downside. And it one sentence, the focus of the auto bailout turned to a failure of a plant, and pinning it on Obama was a good move for the GOP. Yet the line was a lie, Christopher countered.
About Eastwood, Schultz said, "He's an American guy and wants America to do better." And now it looks like he's "made the determination" that Obama's "an empty suit." But "any fair-minded person," he said, would be able to see the improvements the president's made to the economy "all without Republican help."
Take a listen, below:

Have a tip we should know? tips@mediaite.com