Mediaite's Noah Rothman Charts Snowden's Fall On BBC: Leaks Were 'Clarifying' But He's Lost 'Moral Authority'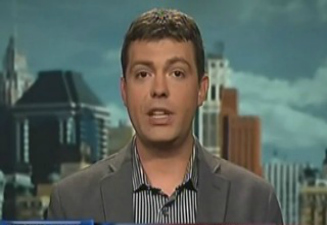 Mediaite's own Noah Rothman spoke to BBC Radio Scotland last Saturday to discuss America's "conflicted" reaction to Edward Snowden and the government surveillance programs he revealed.
"The initial leaks to the Guardian newspaper and to Glenn Greenwald regarding the scale and the scope of the NSA's monitoring of American communications and their collecting of electronic communication data and warehousing of this data, was unknown to the majority of Americans," Rothman said. "Those leaks were really informative, and people really appreciated that."
"At the same time they understand that this was a security issue, and it bordered on espionage. This was…before we started getting leaks about the United Kingdom's monitoring of foreign intelligence assets, and the United States tapping into communications of then-Russian president Dmitry Medvedev. This is clear espionage. At that point he no longer had moral authority, and it really informed the debate as to whether he should be prosecuted."
The BBC asked Rothman what he thought Snowden's sentence should be, were he to be extradited and prosecuted.
"He's subject to up to thirty years, and I think that's appropriate," Rothman said. When the interviewer asked if this were tantamount to criminalizing whistleblowing, Rothman argued that not all cases of whistleblowing are created equal:
"If you go back to the release of the Pentagon Papers in 1971, those leaks were protested rather vehemently by the federal government. Ultimately, after about thirty years, we looked back on that and said this was good for public debate, it restored civic faith in a lot of American institutions, at a time when there wasn't a whole lot of civic faith. Ultimately the Papers were beneficial to the comity of the nation."

"At the same time, the leaker turned himself in and went to jail. There's a duality here that is conflictual, but at the same time the rule of law. Particularly in Snowden's case—where the Pentagon Papers were explicitly about America's prosecution in the war in Vietnam, which no longer had any benefit to any American adversary at that point—these are really detrimental leaks, and very harmful to American national security and western national security."
"This is a clarifying moment," Rothman continued. "The argument was always more compelling that terrorist operators behaved as though their communications were being monitored. Average Americans did not. If that's where Edward Snowden stopped, I think the goodwill among the American people would have been such that it would have been politically difficult to seek extradition and prosecution."
"However, he didn't stop there. There's still leaks coming out, and they are becoming more and more detrimental to American national security and our practices of gathering intelligence abroad. If he had stopped there we probably wouldn't be having this conversation. But he didn't."
Listen to the whole interview here:

—
>> Follow Evan McMurry (@evanmcmurry) on Twitter
Have a tip we should know? tips@mediaite.com