Meet the Members of Congress Who Won Re-Election Despite Their Criminal Charges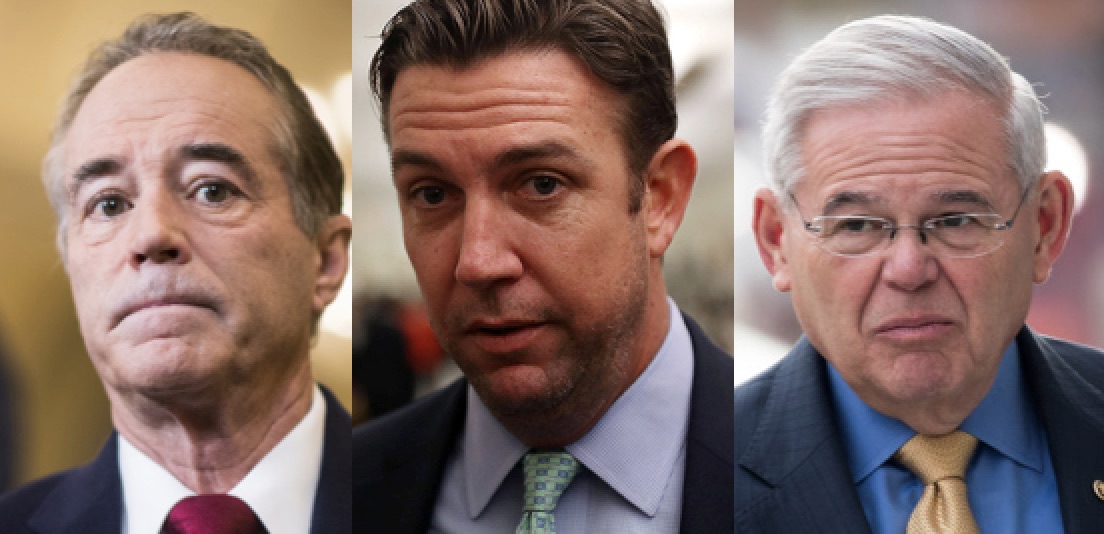 There was a lot to celebrate about this year's midterms, but perhaps the biggest victories went to candidates who have been accused of felonies.
In the House, Reps. Chris Collins (R-NY) and Duncan Hunter (R-CA), two of President Donald Trump's earliest backers during the 2016 election both faced criminal charges earlier this year.
Collins, who narrowly beat Democratic candidate Nate McMurry by roughly 1%,  was charged with insider trading after he sold his stock of biotech company Innate Immunotherapeutics before they publicized the failed test results of one of its drugs and was accused of notifying his son Cameron Collins as well.
Meanwhile, Duncan Hunter, who had a substantial 9-point victory over Democrat Ammar Campa-Najjar, was accused of violating campaign finance laws and making personal expenditures with his wife using money from his campaign.
On the Senate side, we have Sen. Bob Menendez (D-NJ), who beat GOP candidate Bob Hugin by a 53-44 margin after being acquitted for federal corruption charges in 2017.
Menendez faced indictments in 2015 of bribery, fraud, and making false statements over his relationship with close friend and major donor Salomon Melgen and was accused of accepting gifts in exchange for favors. But in November 2017, the judge ruling the case declared a mistrial as a hung jury failed to make a unanimous decision. Back in 2012, Menendez also faced allegations of hiring underage prostitutes in the Dominican Republic.
We ought to give honorable mention to Democratic congressman and Deputy Chairman of the DNC Keith Ellison, who beat Republican Doug Wardlow in a 49-45 margin for Minnesota Attorney General, was accused by his ex-girlfriend of domestic and verbal abuse.
[images via Getty]
Have a tip we should know? tips@mediaite.com