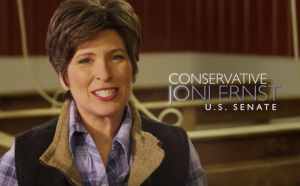 As unlikely as it was unexpected, Donald Trump — who has long touted the fact that he is not a politician — all but locked up the Republican party nomination this week following yet another crushing win, this time in the Indiana primary. The conversation shifts very quickly from how-did-this-happen? to who-will-he-pick?, with prognosticators and pundits weighing in about how the real estate mogul will select has his running mate.
He has given a few indications of the sort of VP choice he is considering, going only so far as to say that he is likely to choose someone from within politics. Many names have been floated for consideration but arguably the smartest thing would be to pick a woman to run with him against Hillary Clinton. South Carolina governor Nikki Haley and New Mexico governor Susana Martinez have both been mentioned. Both of these Republican officials have since said they would not pursue the opportunity if asked and both have not been big supporters of Trump. Who knows.
But one name has emerged with increased energy in the last two days, a conservative pol out of Iowa who just might be the perfect fit to balance out Trump's tough Manhattan bravado: Iowa Senator Joni Ernst.
But don't mistake Ernst's connection to the Hawkeye State for a mellow disposition. She famously released this hilarious campaign ad when she ran for Senate in 2014. The ad features one of the best opening lines in modern American politics: "I grew up castrating hogs on an Iowa farm. So when I get to Washington, I'll know how to cut pork."
Ernst won that Senate seat in 2014 — the first woman to ever represent the Hawkeye State in either the Senate or House — replacing retired Democrat Tom Harkin in the process. The imagery of Ernst castrating wild hogs amid barrels of Iowa hay would certainly clash (or compliment?) visually with Trump's brand of skyscrapers and Manhattan power-grabbing, and it's a balance that might make for a convincing ticket that would likely be looking to take on Hillary Clinton on the Democratic side. CNN's Dana Bash wrote in January of Ernst, "She seems nice. Not New Jersey nice or California nice, but Iowa nice, which anyone who has ever stepped foot in Iowa knows is really, really nice."
Age is also a consideration as to why Ernst is getting so much attention now that the path forward is more clearly defined in the 2016 cycle. The 69-year-old Trump would be joined on stage by the 45-year-old Ernst, who also brings impressive military experience — a cornerstone of sorts for a campaign that once skipped an entire debate to raise money for vets. She served as lieutenant colonel in the Iowa Army National Guard and was deployed to Kuwait during the Iraq War. The Des Moines Register noted in 2015 that Ernst's military experience has, "been central to her political rise over the past year… [and she] made military affairs a top priority since taking office."
Of course, from an optics standpoint, it would only benefit Donald Trump to show that his relationship with women is not nearly as fractured as has been long reported. After all, a Gallup poll from last month indicates that as many as seven out of ten women in the country have an unfavorable view of the man who poised to lead the conservative political movement. In 2015, Ernst gave the official GOP response to President Barack Obama's State of the Union — a move that solidified her standing as a well-respected and promising pol in the party — and many have argued that she is a far cry from Sarah Palin, the last female VP choice for the party's general election run.
There are criticisms, to be sure; Democratic party chair Debbie Wasserman Schultz once said of Senator Ernst, "She's like an onion of crazy; the more you peel back the layers, the more disturbing it is." But at this point of the ever-changing GOP race, Joni Ernst (who "supported" Marco Rubio's candidacy but did not even formally endorse) could become the favorite behind closed doors to accompany Donald Trump on stage in Cleveland this summer. Only time will tell if the Trump Train decides to saddle up with the wild hog castrator from Iowa to piece together a forceful coalition of conservatism. In the meantime, the parlor game continues.
—
J.D. Durkin (@jiveDurkey) is an editorial producer and columnist at Mediaite.
[image via screengrab]
Have a tip we should know? tips@mediaite.com