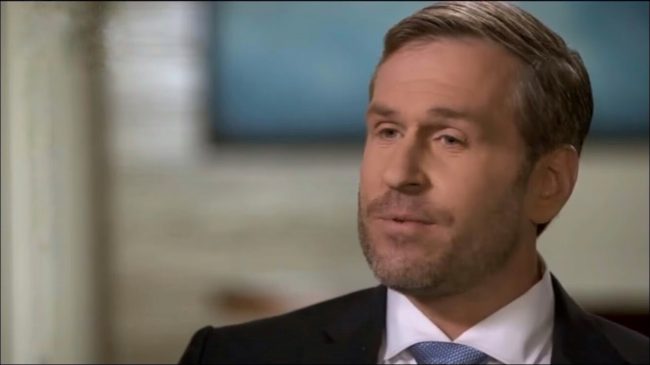 If the aging Silicon Valley billionaire who wants to inject himself with young people's blood wasn't a bad enough suitor, Gawker now has a rape apologist seriously interested in restarting the out-of-commission news and gossip site.
The report suggesting that Peter Thiel — PayPal co-founder and Gawker-killer — might become the new owner of the defunct blog is old news, as alimony-recipient and alt-right figure Mike Cernovich has reportedly floated a $500,000 check to purchase the website. According to Vanity Fair, Cernovich wrote a letter arguing why he should take over Gawker's assets and put his half-a-million on the table.
Cernovich penned the following statement to the dead blog's bankruptcy plan administrator:
"For the past eighteen months I have assembled a video and audio crew who are talented at creating viral content. I also work with a network of independent journalists. Since Gawker has brand recognition, a blog with a high page rank, and two large social media accounts, my team will be able to leverage these properties to continue my journalistic work."
The Cernovich letter — which is stamped January 9, 2018 — was confirmed by the firm representing Gawker's bankruptcy proceedings. It includes a presentation further pimping-out Cernovich's credentials, as it mentions his published "alpha male" self-help book and the number of followers he has amassed on social media.
As for his reputation, Cernovich has tried very hard in recent months to build up his name among respectable media figures, and to his credit, the effort has worked — to an extent. He received partially positive profiles in New York magazine and the New Yorker; Cernovich was also behind the BuzzFeed News sexual harassment expose on Congressman John Conyers that eventually resulted in his resignation.
However, Cernovich's past includes calling himself a member of the "alt-right" (he now calls himself a "nationalist"), admitting to being accused of rape (he claims "falsely"), making his fortune off of a "seven figure" alimony check from his ex-wife, and claiming "date rape does not exist" — which all makes him quite the controversial Gawker-suitor, to say the least.
[image via screengrab]
Follow the author on Twitter (@calebecarma).
Have a tip we should know? tips@mediaite.com