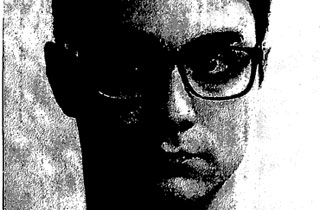 A reporter for Mother Jones was arrested near a rural Louisiana prison earlier last week after he was found taking photos of the facility using a drone.
James West, a 33-year-old Australian on assignment for the magazine, was found near the Winn Parish Correctional Center on the night of March 13, where another reporter had been working undercover. According to the Winn Parish Enterprise, security guards had spotted the light from West's cellphone, but the reporter drove off when they approached him. He was later pulled over, arrested for trespassing, and soon released after posting bond.
Shortly after West's arrest, the undercover reporter, Shane Bauer, resigned from his job as a security guard at the correctional center. Winn Parish Sheriff Cranford Jordan described Bauer as an "operative inside the prison" and that they were acting well within their rights. "If I was doing a story, I wouldn't want to be out there at night. Those guards out there have guns," he said, adding later: "Journalists have a right to do stories, but you can't violate the law while you're doing it."
Monika Bauerlein, the co-editor of Mother Jones, defended West and Bauer's actions to the Post, saying that all their behavior was legal, but would not elaborate on the story they were working on. "If and when we publish a story, we'll be glad to discuss it further," Bauerlein told them.
UPDATE (March 19th, 11:01 a.m.): Jonathan Burns, Senior Manager of Public Affairs at the CCA, sent a statement saying that Bauer had not told them about his background as a reporter. "Further, at no point prior to his taking this position did Mr. Bauer ever make a request of CCA seeking any information about our company," he wrote. "This raises serious questions about his journalistic standards. If Mr. Bauer intends to publish a story, it is our hope that he will provide CCA and our government partner with the opportunity to be responsive and ensure that his reporting does not jeopardize the safety and security of the facility, maintains the confidentiality of inmates and staff, and avoids altogether the inclusion of false information."
[The Washington Post]
[Image via Winn County Sherriff's Office]
—
>> Follow Tina Nguyen (@Tina_Nguyen) on Twitter
Have a tip we should know? tips@mediaite.com